[Luxus+ Magazine] Plamen Roussev or Itinerary of a spoiled child : from the acrobat musician to the accomplished businessman

Plamen Roussev, the young Bulgarian violinist who has moved to the West, has built up a "small personal monopoly" in France. He opened the first Alain Manoukian, Daniel Hechter, Lacoste franchises… He tells his story in "Le violon de ma liberté". A sparkling and joyful meeting in his Parisian apartment.
The faithful housekeeper of Plamen Roussev announces to us that "Mister will be a little late". The apartment is located on the 4th floor of a bourgeois building in the 8th district of Paris. We take the opportunity to admire the works of art in this nice apartment: paintings by Buffet, Delaunay, a sculpture by Modigliani… and a violin in love with a saxophone. Everything here breathes culture, gaiety, memories. It is the exact opposite of a "nouveau riche" residence whose decoration would have been entrusted to an interior designer. Plamen Roussev is a lover of the arts; he loves to hunt in antique shops and has a sure taste. He likes to acquire exceptional places, transform them by adding his personal touch. At the dawn of his 80 years, this is his favorite hobby.
Escape to the West
[…]
Click here to read the full article on Luxus Plus Magazine.
Featured Photo : © Getty Images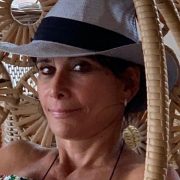 Corine Moriou
[EN] After working as an investment banker at Crédit Lyonnais, Corine Moriou turned to journalism at the L'Express group. The job she dreamed of at 18! As a reporter for L'Entreprise/L'Express for 15 years, she conducted interviews in the four corners of the world. 70 countries visited, 5,000 people interviewed, 10,000 smiles and laughs shared, 100 pairs of shoes worn. Today, she works as a freelancer. Her favorite subjects are culture, lifestyle, well-being and travel. Each encounter is a journey. Never blasé, always ready! ************** [FR] Après avoir été banquière d'affaires au Crédit Lyonnais, Corine Moriou a obliqué vers le métier de journaliste au sein du groupe L'Express. Le métier dont elle rêvait à 18 ans ! Grand Reporter pour L'Entreprise/L'Express pendant 15 ans, elle a fait des interviews aux quatre coins du monde. 70 pays visités, 5 000 personnes interviewées, 10 000 sourires et rires partagés, 100 paires de chaussures usées. Aujourd'hui, elle exerce son métier en free lance. Ses sujets de prédilection sont la culture, l'art de vivre, le bien-être, les voyages. Chaque rencontre est un voyage. Jamais blasée, toujours prête!