[Luxus+ Magazine] Olympic Games 2024: the Georges-Vallerey pool (re)jumps into the deep end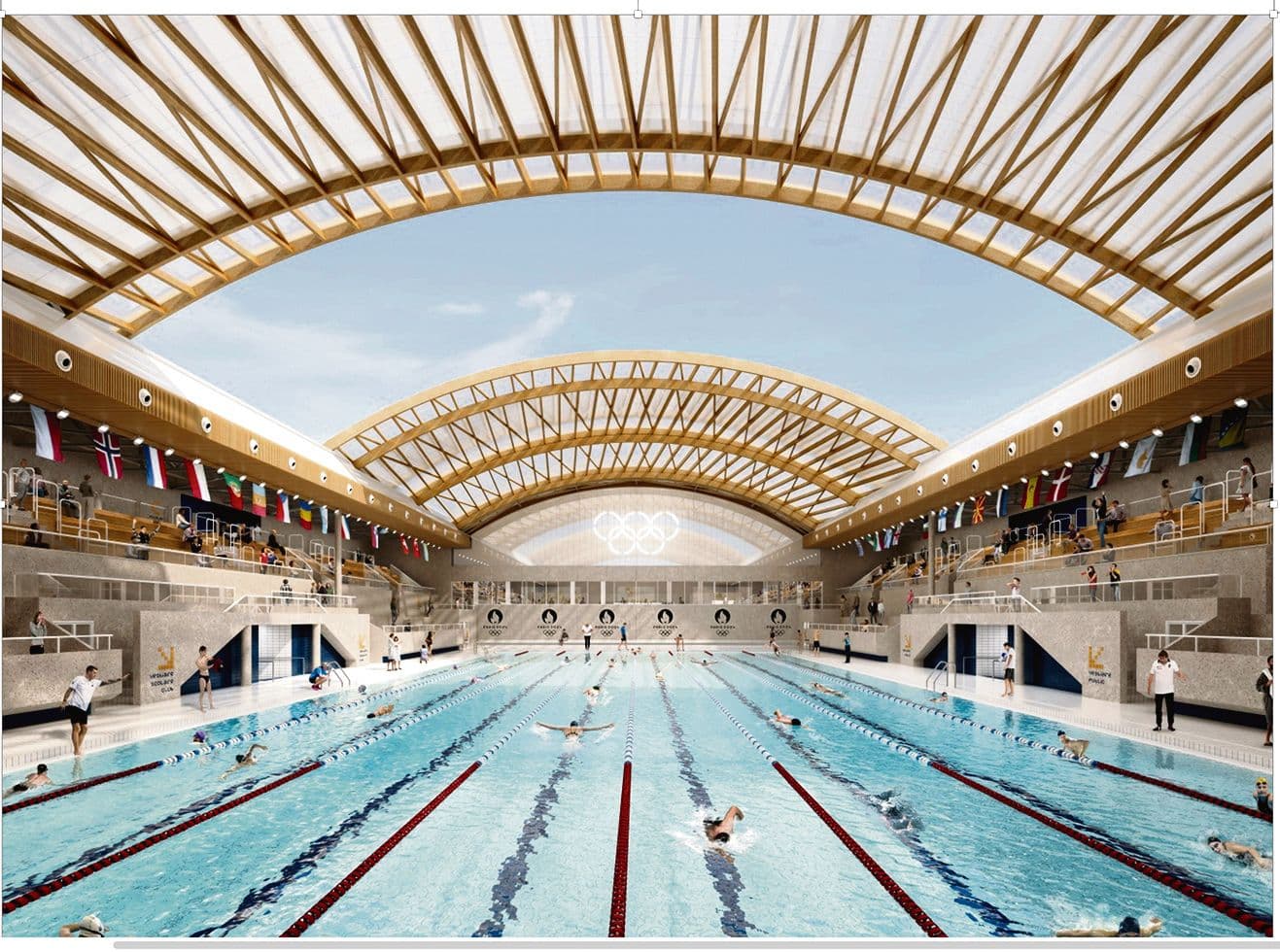 Located in the 20th arrondissement, this pool was built in 1924 for the Paris Olympics. A century later, it is being renovated to welcome the athletes of the 2024 Olympics and to become a training site.
D-500 to go before the City of Light welcomes athletes from around the world for the 2024 Olympic Games. For the occasion, Paris is thinking big, and the capital is innovating and renovating. New buildings are coming out of the ground, while old buildings are being given a makeover. Like the Yves-du-Manoir stadium in Colombes, which hosted the 1938 World Cup final, the Georges Vallerey swimming pool is one of the sites that the city of Paris is recycling and renovating for the long-awaited Olympic Games.
Behind the building site structures and barriers, the establishment already displays the Olympic rings, symbols of these world-famous sporting events. And these colored rings, the Georges-Vallerey pool knows them well.

First Olympic pool
A century ago, the large pool of the George-Vallerey complex counted great exploits in its waters. Notably that of the American Johnny Weissmuller, three-time Olympic medalist, who later became Tarzan on the screen. In addition to these feats, it was avant-garde. It was, in France, the first Olympic pool with a 50-meter pool, which innovated by separating the pool into several lines, to create lanes.

Click here to read the full article on Luxus Plus Magazine.
Featured photo : © AIA Architectes
Apolline Prulhiere
Apolline Prulhiere est une jeune journaliste en herbe. Elle se passionne pour la mode, l'art et la culture, et s'est récemment découvert un intérêt certain pour l'automobile.