Western luxury is establishing a foothold in Mumbai (formerly Bombay), the country's financial center. The LVMH, Kering and Richemont groups have opened points of sale in the shopping mall of the retail subsidiary of the Reliance Industries group, owned by Indian billionaire Mukesh Ambani.
In just a few years, Mukesh Ambani, an industry magnate and the world's eighth richest man according to Forbes, has established himself as a key partner for Western luxury brands opening stores on the Indian subcontinent.
In all, a dozen luxury players, including Louis Vuitton, Gucci and Cartier, have signed commercial leases to be present in the new Jio World Plaza shopping mall, which belongs to the Reliance group, owned by Mukesh Ambani. A good way to take advantage of the country's strong economic growth and rapidly increasing number of millionaires.
Future temple of luxury
It seems a long time ago that the big names in Western luxury were forced to set up their few boutiques in the country's palaces (Oberoi, Taj hotel…). And this, given the weakness of the local infrastructure capable of selling their exceptional products,
Now, following the example of the Chinese, Korean and Middle Eastern markets, India is also getting a taste for luxury malls.
Louis Vuitton and Gucci, the two flagship brands of luxury behemoths LVMH and Kering, are to open their own physical outlet in the prestigious Jio World Plaza shopping mall.
This luxury shopping mall, located in Mumbai's business district, is owned by Reliance Brands Ltd (RBL), the distribution subsidiary of the Reliance Industries Ltd group. Today, RBL is the largest retailer of luxury brands in India, supporting 35 brands, including Tiffany & Co, Ferragamo, Jimmy Choo, Zegna, Tory Burch, Tod's, Versace and Bottega Veneta.
With a sales area of 700 m², the future Louis Vuitton boutique is already shaping up to be the largest in the country. LVMH, which has been present in India through its leading brand Louis Vuitton since 2003 and has three points of sale to date, has no intention of stopping there. The French group plans to open a third Dior boutique, as well as two boutiques for its Bvlgari and Tiffany & Co jewelry houses. The global luxury leader also plans to roll out its Rimowa luggage brand, for the first time in the country.


Become an active member of the community of luxury leaders.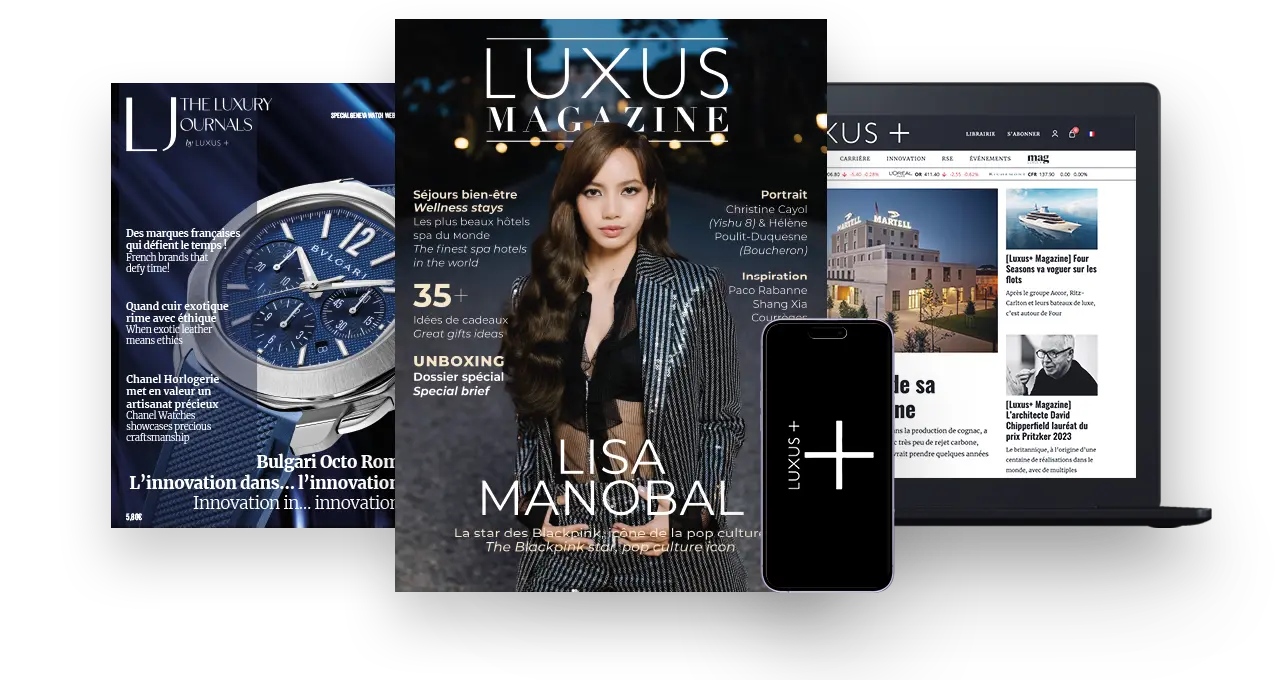 Read also > [LUXUS+ MAGAZINE] DIOR SHOW IN INDIA: SAVOIR-FAIRE, TRADITIONS AND A SPREAD OF POETRY
Featured photo: Getty Images/Unsplash +