[Luxus+ Magazine] The ROYAL HAINAUT Valenciennes worthy of receiving Charles III

The Royal Hainaut is one of the most beautiful hotels in Northern Europe. A former hospice built in the time of Louis XV, it has been transformed into a spectacular luxury complex. Both a business hotel and a romantic destination, it alone justifies a stay in Valenciennes.
How can one fail to be impressed when discovering the Cour d'honneur and the 13-metre high glass lobby, as high as the Louvre pyramid ? From the very first glance, you are captivated by this monumental building, superbly restored with respect for the site and the centuries that have passed. In the Hauts-de-France region, people have been aiming high, far and for a long time ! The Royal Hainaut was the largest private renovation project of a listed building in France.
A titanic project to magnify a historical treasure
A military hospital intended for "the poor, the lost and the sick", this former hospice built in the 18th century has endured the ravages of time. t closed permanently in 2009, because it was no longer decent to accommodate the sick.
"It was Jean-Louis Borloo's strategy to transform a site that had been unoccupied for more than twenty years into a very high-end hotel that the city of Valenciennes was lacking. Living together" is the original feature of the Royal Hainaut. This hotel complex also houses the headquarters of Valenciennes Métropole as well as private flats and student accommodation. This development embodies the renewal of the Valenciennes region, a city with a mining past, which today is home to major companies such as Toyota, Alstom and Bombardier", emphasises Didier Joveniaux, President of Valenciennes Tourism and Conventions, who was himself a nurse in this former hospital.
Memories, memories…
Conceived in 2009, the rehabilitation began in 2013 under the direction of MAES Architectures Urbanistes. It was a winning bet for Xavier Lucas, the CEO of Vauban Financial, which specialises in the renovation of prestigious old buildings, and which financed this extraordinary operation.
Ten years of work, 52,000 m2 of renovated surface area, 250 people on site full time. The technical prowess of the engineers and the craftsmanship of the workers magnify 450 vaults in blue stone from Hainaut and 300 imposing windows. The roof has been restored to its original state, with 11,000 m2 of slate roofs that have their dormer windows back, just as they were in 1752 !
Click here to read the full article on Luxus Plus Magazine.
Featured photo : © Le Royal Hainaut Spa & Resort Hotel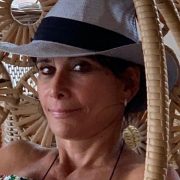 Corine Moriou
[EN] After working as an investment banker at Crédit Lyonnais, Corine Moriou turned to journalism at the L'Express group. The job she dreamed of at 18! As a reporter for L'Entreprise/L'Express for 15 years, she conducted interviews in the four corners of the world. 70 countries visited, 5,000 people interviewed, 10,000 smiles and laughs shared, 100 pairs of shoes worn. Today, she works as a freelancer. Her favorite subjects are culture, lifestyle, well-being and travel. Each encounter is a journey. Never blasé, always ready! ************** [FR] Après avoir été banquière d'affaires au Crédit Lyonnais, Corine Moriou a obliqué vers le métier de journaliste au sein du groupe L'Express. Le métier dont elle rêvait à 18 ans ! Grand Reporter pour L'Entreprise/L'Express pendant 15 ans, elle a fait des interviews aux quatre coins du monde. 70 pays visités, 5 000 personnes interviewées, 10 000 sourires et rires partagés, 100 paires de chaussures usées. Aujourd'hui, elle exerce son métier en free lance. Ses sujets de prédilection sont la culture, l'art de vivre, le bien-être, les voyages. Chaque rencontre est un voyage. Jamais blasée, toujours prête!