[Luxus+ Magazine] Connected watches: New challenge for the big names in watchmaking?

The connected watch has been on our wrists for a few years now, through smartphone brands that then launched their own smartwatch so that consumers are connected to their phones while having their hands at their disposal; then through watch brands such as Fossil, Garmin, Hublot, Mont Blanc, Tag Heuer and even Louis Vuitton with its Tambour connected watch. Whether it is the young generation or adults, the connected watch finds its place according to its utility: sport, travel, telephone replacement, …
Although driven by the need to appeal to young consumers, not all the big houses have yet answered the call of smartwatch…Analysis of a sector in search of renewal.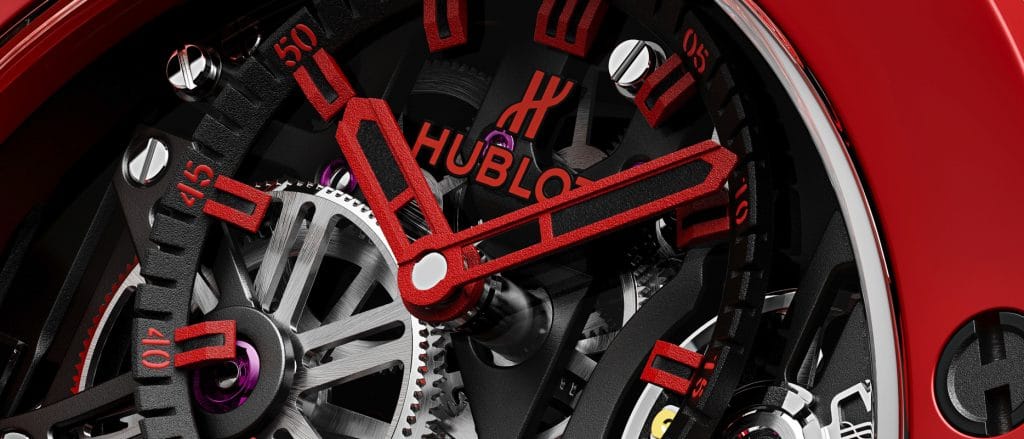 Apple Watch stronger than Swiss watches
According to a report by the research firm Strategy Analytics, in 2019 more Apple watches were sold (30.7 million, +36%) than watches manufactured in Switzerland (21.1 million, -13%).
Despite these more than positive figures, the judgement should be put into perspective. Apple Watch and Swiss watches do not play in the same category: around 400-500 euros for an Apple Watch against around 3,000 euros for a Swiss luxury watch.
Long hegemonic in this sector, Swiss power remains dominant in the luxury and high-end watchmaking segment – top-of-the-range watches saw a 12.9% increase in sales at the end of 2019 – but now lags well behind the connected watch niche and entry-level models at less than 500 euros.
"Since Apple appeared on the market with its Apple Watch in 2015, the leading market segment for Swiss watches at retail prices below 500 Swiss francs (€470) has suffered a 37% loss in volume," the Journal de la Haute Horlogerie reported in a documented analysis. "The same observation applies to the category ranging from 500 (470 €) to 1200 Swiss francs (1130 €), down 21% over the same period".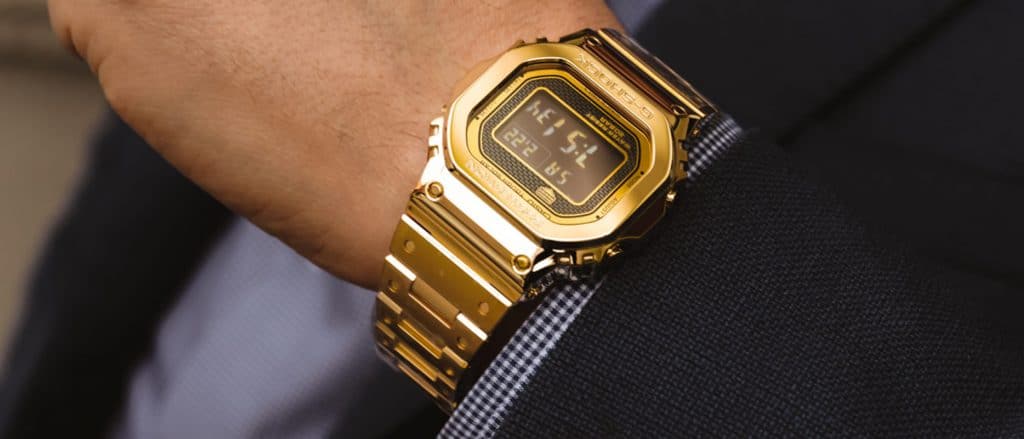 Swiss Made as a banner
However, several watchmaking companies that have adopted the "Swiss Made" banner as their standard have taken up the challenge of technology by betting – each in their own way and timidly – on the connected world in recent years. Three years ago, Montblanc launched the Summit equipped with a Qualcomm processor and TAG Heuer its Connected 45 in collaboration with Intel. Louis Vuitton was also taking the plunge with its Horizon Drum, which (quite cleverly) integrated the contents of its City Guides. Hublot was also taking the plunge by focusing on very limited editions sold in droplets during major football competitions (Euro, World Cup).
So much for LVMH and Richemont. We also think of Frédérique Constant who, with his Horological Smart Watch, was banking on a hybrid between mechanical watchmaking and the connected. Entry-level brands such as Fossil, acquired in the cause of high-tech, had also entered the battle without blinking an eye, thanks in particular to their "couture" licenses of the Hugo Boss type. The same goes for the Asian telephone giants (Samsung, Huawei) and the more "sporty" brands such as Garmin and Suunto, which finally saw a way to put a foot in the doorway of lifestyle.

YOU CAN READ THE FULL ARTICLE BY ORDERING THE NEW ISSUE OF THE LUXURY JOURNALS 
YOU CAN ALSO FIND THIS ARTICLE BY SUBSCRIBING TO THE MAGAZINE DIGITAL+ PACKAGE.
Featured Photo : Connected Modular 45 © TAG Heuer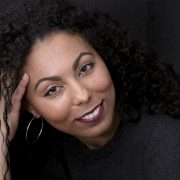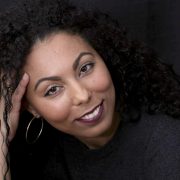 Claire Domergue
[EN] FOUNDER AND PUBLISHING DIRECTOR OF LUXUS PLUS, CLAIRE DOMERGUE IS A CONSULTANT IN COMMUNICATION STRATEGY, SPECIALISING IN LUXURY MARKETING. A FORMER GRADUATE OF THE LUXURY BRAND MANAGEMENT MBA PROGRAMME AT PARIS BUSINESS SCHOOL (FORMERLY ECOLE SUPÉRIEURE DE GESTION), SHE IS ALSO A GRADUATE OF THE MONTPELLIER I FACULTY OF ECONOMIC ADMINISTRATION AND MANAGEMENT IN WEALTH MANAGEMENT, ART MARKET AND MANAGEMENT. BEFORE FOUNDING THE ECONOMIC INFORMATION SYSTEM LUXUS PLUS, CLAIRE DOMERGUE WORKED FOR SEVEN YEARS IN THE FIELD OF COMMUNICATION, MONITORING AND E-REPUTATION FOR SEVERAL COMPANIES, LARGE GROUPS, NGOS AND THINK TANKS. HER REFERENCES INCLUDE THE RICHEMONT GROUP, SONIA RYKIEL, MARIE PIRSCH AND ASTAE AVOCATS. MULTI-SPECIALIST AND LECTURER FOR THE GRANDES ECOLES, CLAIRE DOMERGUE ACTS AS A SPECIALIST IN LUXURY MARKETING. FOUNDED IN 2012 BY CLAIRE DOMERGUE (LINKEDIN), LUXUS PLUS QUICKLY BECAME AN OBVIOUS CHOICE FOR HER. AFTER HAVING WORKED FOR MORE THAN SEVEN YEARS IN THE WORLD OF LUXURY, IT WAS ONLY NATURAL THAT SHE TURNED AGAIN TO ECONOMIC INTELLIGENCE IN A SECTOR THAT HAS ALWAYS FASCINATED HER. AFTER AN IN-DEPTH MARKET STUDY AND ANALYSIS OF ALL THE MARKET POTENTIALS OF THE ONLINE TRADE PRESS, LUXUS PLUS QUICKLY ESTABLISHED ITSELF IN THIS NICHE SECTOR, WHICH UNTIL THEN HAD BEEN LITTLE EXPLOITED. LUXUS PLUS IS NOW POSITIONING ITSELF AS THE LEADING ONLINE BUSINESS MEDIUM FOR LUXURY GOODS.********* [FR] Fondatrice et directrice de la publication de Luxus Plus, Claire Domergue est consultante en stratégie de communication, spécialiste du marketing du luxe. Ancienne de la promotion de MBA Luxury Brand Management de Paris Business School (anciennement Ecole Supérieure de Gestion), elle est également diplômée de la faculté d'administration économique et gestion de Montpellier I en Gestion de patrimoine, Marché de l'art et Management. Avant de fonder le système d'information économique Luxus Plus, Claire Domergue a travaillé pendant sept ans dans le domaine de la communication, veille et e-reputation au profit de plusieurs entreprises, de grands groupes, d'ONG et de think tanks. Parmi ses références, on compte notamment le groupe Richemont, Sonia Rykiel, Marie Pirsch et Astae avocats. Multi-spécialiste et chargée d'enseignement pour grandes écoles, Claire Domergue intervient comme spécialiste du marketing du luxe. Fondé en 2012 par Claire Domergue (Linkedin), Luxus Plus lui est rapidement apparu comme une évidence. Après avoir travaillé pendant plus de sept ans dans l'univers du luxe, c'est tout naturellement qu'elle s'est tournée de nouveau vers l'intelligence économique dans un secteur qui la passionne depuis toujours. Après une étude de marché approfondie et l'analyse de tous les potentiels du marché de la presse spécialisée en ligne, Luxus Plus s'est rapidement imposé dans ce secteur de niche, jusqu'alors alors peu exploité. Luxus Plus se positionne à présent comme le média économique en ligne de référence en matière de luxe.