The Bristol chef becomes the new partner and adviser of choice for Frédéric Biousse and Guillaume Fouche for their collection of hotels which reopen next week.
With Les Domaines de Fontenille, Frédéric Biousse and Guillaume Foucher have imagined a new conception of luxury hotels, an "author's hotel business" which takes their personal vision down to the smallest detail. In 5 years, the collection already has five addresses, all located in remarkable places: Le Domaine de Fontenille in Lauris, Les Bords de Mer in Marseille, Santa Ponsa and Torre Vella in Menorca and Les Hortensias du Lac in Hossegor.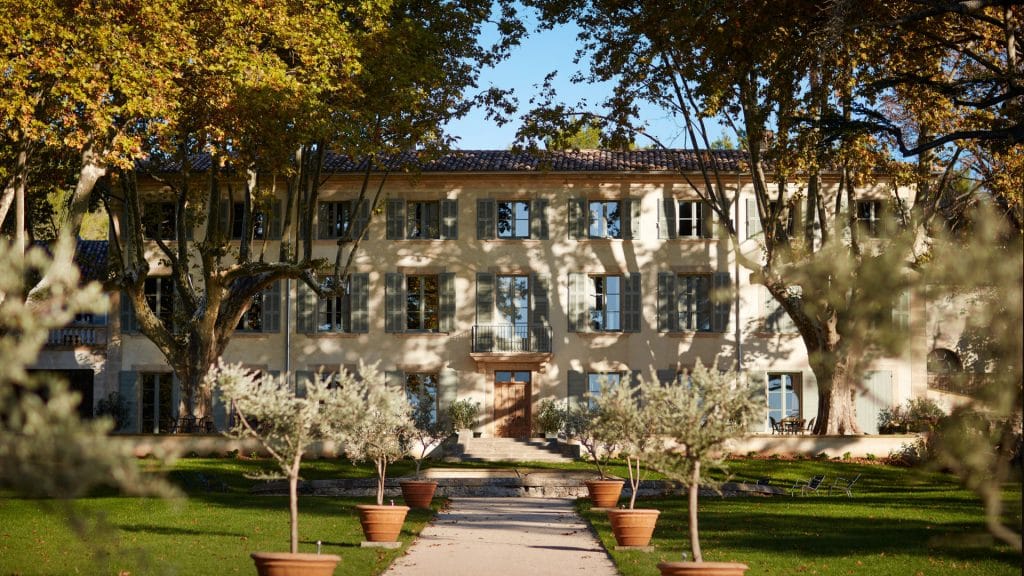 Other equally desirable projects are planned in France and elsewhere. To accompany this meteoric development, the triple-Michelin-starred Chef in the Bristol Paris Michelin Guide Eric Frechon joined the adventure, both as an associate in the capital and as a mentor of catering for the various houses, alongside the Chefs already in place and this , in parallel with his duties at Bristol Paris. The extension of a long personal friendship and the promise of great experiences to discover.
Family spirit, entrepreneurial spirit
Faithful of Les Domaines de Fontenille in a personal capacity from the very beginning, Eric Frechon first shares with Frédéric Biousse and Guillaume Foucher a certain art of living: "I have a lot of admiration for what they do, their idea of more accessible and relaxed luxury is quite visionary in the hotel industry. They know how to find incredible places and they have the good taste to add value while always respecting the place. "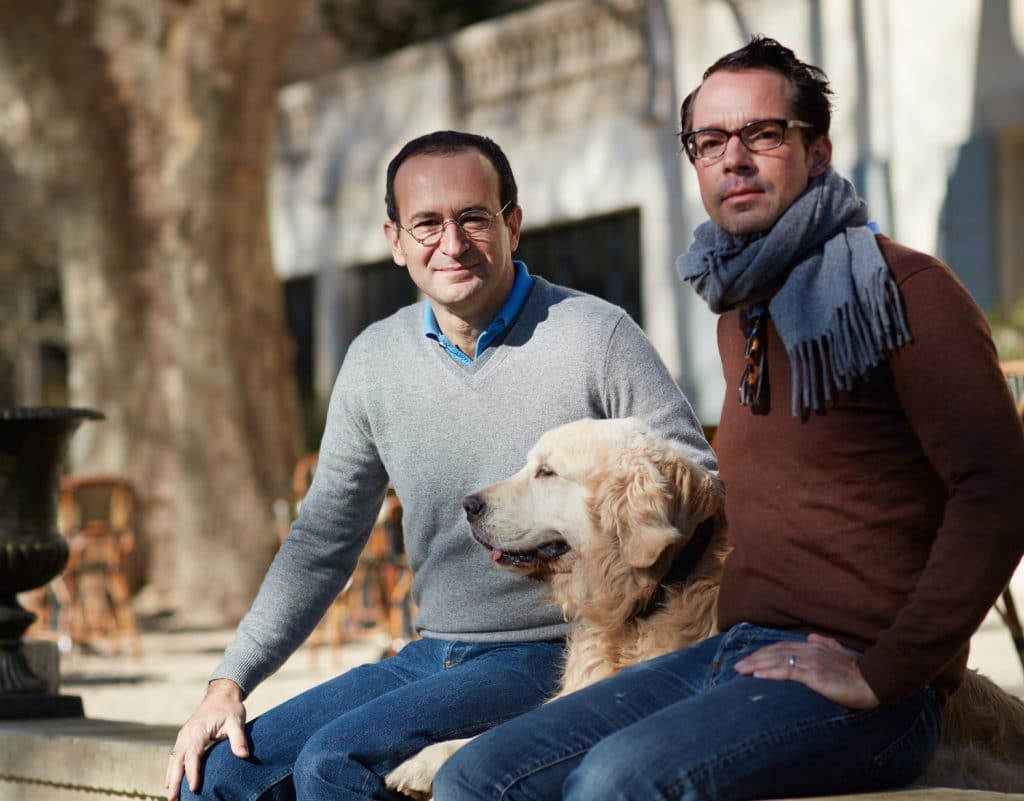 Atypical on the market, the duo Frédéric Biousse and Guillaume Foucher traced their path in complete independence, following their favorites for magical places and their intuitions of experienced globetrotters. "We are very family-run and we are fully committed to Fontenille. For us, it's a pleasure to work with people we love, with whom we share values ​​and whom we respect. It is our conception of the company and undoubtedly what made the success of the Domaines de Fontenille ", explains Guillaume Foucher.
Eric Frechon, a unique cause
By becoming a partner, Eric Frechon enters the clan to support the development of the collection and brings his guarantee of three-star chef to the restoration. "I am a man of the field with expertise, they have very just convictions and intuitions that meet the market. We complement each other perfectly. By confronting our points of view in all simplicity, we manage to do very pretty things, with pleasure "summarizes Eric Frechon.
"It is obvious that the incredible international aura of Eric Frechon gives us a new stature and strengthens the attraction of our houses, through his experience and his cuisine, the best in the world according to us", comments Frédéric Biousse, but we appreciate more than all its simplicity and generosity.
Laurent Branover, President and CEO of the Les Domaines de Fontenille Collection, which also owns the capital of the collection, underlines: "I have known Eric Frechon for a long time. Beyond being a friend, he is someone I admire very professionally and with whom I enjoy working. I am pleased that we are joining forces to serve this wonderful collection. "
Alongside the chefs in place, the new catering mentor from Les Domaines de Fontenille brings all his creative expertise, but above all his view of the recruitment, quality and relevance of the strategic choices in this area. "Eric Frechon is very attached to the idea of ​​transmission and will be able to guide our young generation of Chefs so that everyone can fully express their talent and uniqueness. Les Domaines de Fontenille is a journey through the most beautiful sites in Europe, but the culinary journey is not the same in Paris and Menorca ", specifies Guillaume Foucher.
A fifth 5-star address
Next stopover for Frédéric Biousse and Guillaume Foucher, a fifth address near Paris which will also be the only 5 star in the Collection in France. For this new project, Eric Frechon will once again play his role as a restaurant mentor and will oversee the creation of a gourmet restaurant and a bistro. Here as for the other projects, Eric Frechon's commitment should allow the development of Les Domaines de Fontenille to take on a new dimension.