Egypt, the new home of luxury tourism. The country has already welcomed more than 7 million tourists and shows no signs of slowing down, as this number is expected to reach 15 million by the end of 2023. With such prospects, the major hotel groups are stepping up their projects in this new Eldorado.
Egypt ranks first in the list of African countries in terms of hotel development, according to the annual report on hotel chain development pipelines in Africa. This survey, conducted by the W Hospitality Group in collaboration with the Africa Hospitality Investment Forum, is based on responses provided by 45 global and regional hotel chains operating in Africa.
North Africa continues to dominate the hotel sector, with Egypt leading the way, accounting for 21% of hotels and 30% of rooms currently under development or construction across the continent. This translates to nearly 25,000 rooms spread across 103 hotels in Egypt. The "land of the two rivers" has over three times the number of rooms in development compared to Nigeria, which holds the second spot in the ranking, and four times more than Morocco and Ethiopia.
Despite its status as a leader in terms of the absolute number of projects, Egypt has the lowest percentage of rooms actually under construction due to the recent "birth" of its project portfolio. Out of the 103 ongoing projects, half of them were signed in 2020 or later, accounting for nearly 60% of the rooms. In terms of destinations, Cairo takes a dominant position, representing 12% of the entire pipeline, closely followed by Sharm El Sheikh and Addis Ababa.
"The strength of hotel development in Egypt can be attributed to several factors, including the low value of the Egyptian pound, its unparalleled tourist attractions, proximity to major source markets, and good infrastructure," said Trevor Ward, CEO of the W Hospitality Group.
With such findings, it's no surprise that major hotel groups are setting their sights on this emerging and popular destination.
Waldorf Astoria Cairo Heliopolis
Waldorf Astoria Hotels & Resorts, a renowned luxury hotel brand under Hilton, announced its expansion into Egypt by inaugurating the Waldorf Astoria Cairo Heliopolis at the end of August. Ideally situated in the historic district of Heliopolis, the Waldorf Astoria Cairo Heliopolis is near the main Egyptian presidential palace. Additionally, it offers easy access to must-see attractions like downtown Cairo, the Khan El Khalili bazaar, and the highly anticipated Grand Egyptian Museum. The hotel is also close to the rapidly growing new administrative capital, a emerging urban community housing government, residential, commercial, and cultural districts.
The hotel elegantly blends modern ambiance with a touch of local authenticity, offering 252 luxurious and contemporary rooms and suites. Travelers are invited on a culinary journey with four delightful restaurants and bars, while premium amenities include a Waldorf Astoria spa and sumptuous event spaces.
The interiors, designed by London-based Adrian Barboza Design, draw inspiration from Art Deco while paying homage to Pharaonic arts. They feature a soothing color palette of rich greens and blues, warm wood tones, and the use of natural materials.
Radisson Collection Resort, Marsa Alam Port Phoenice
Last June, Radisson Hotel Group unveiled the creation of the Radisson Collection Resort, Marsa Alam Port Phoenice. Set to open its doors in early 2025, this resort will be ideally located in Port Phoenice on the Red Sea. It will offer a complete luxury experience, including upscale residences, golf courses, water activities, shopping centers, health facilities, and schools, all within proximity to the Marsa Alam International Airport.
This new resort will feature 294 rooms, including 20 suites, carefully designed with architectural influences blending Mediterranean and Italian styles. The resort's facilities will include a lounge, an all-day dining restaurant, a high-end specialty restaurant, and a magnificent beachfront restaurant and bar offering panoramic sea views. Guests can also enjoy a fitness center, diving center, theater, kids' club, multiple swimming pools, and direct beach access.
SODIC and Nobu Hospitality
SODIC, Egypt's leading real estate developer, is partnering with Nobu Hospitality to announce an ambitious expansion project of the Nobu brand in the land of the Pharaohs. This project will include the creation of luxury hotels, prestigious residences, and the opening of an iconic Nobu restaurant. Leveraging SODIC's expertise and reputation, the introduction of the Nobu brand in Egypt will mark the launch of two major SODIC projects: one in Cairo's New Zayed area and the other on the North Coast. This project will result in the creation of two five-star hotels, a Nobu restaurant, and luxury residences bearing the Nobu brand. These projects will offer a wide range of facilities for residents and visitors.
The Nobu Hotel and Residences in Cairo will be integrated into SODIC's flagship project in New Zayed, a thriving neighborhood to the west of Cairo. They will be an essential part of "The Estates Residences," a collection of carefully planned exclusive residences and apartments. Guests and residents will enjoy proximity to famous attractions such as the Pyramids, the Great Sphinx, and the highly anticipated Grand Egyptian Museum, set to open later this year. The Nobu Hotel and Residences Cairo will also offer direct access to the renowned North Coast, allowing residents to escape for weekends or extended stays.
Stretching across 178 hectares along the seashore, the Nobu Hotel and Residences in the North Coast will offer breathtaking panoramic views of the Mediterranean Sea. Nestled in the Ras El Hikma region, known for its crystal-clear waters and pristine sandy beaches, this project is at the heart of one of the fastest-growing luxury destinations in the region. In the immersive style characteristic of Nobu brand resorts, this luxury North Coast destination will be open seasonally from May to October.
IHG Hotels in Cairo


Become an active member of the community of luxury leaders.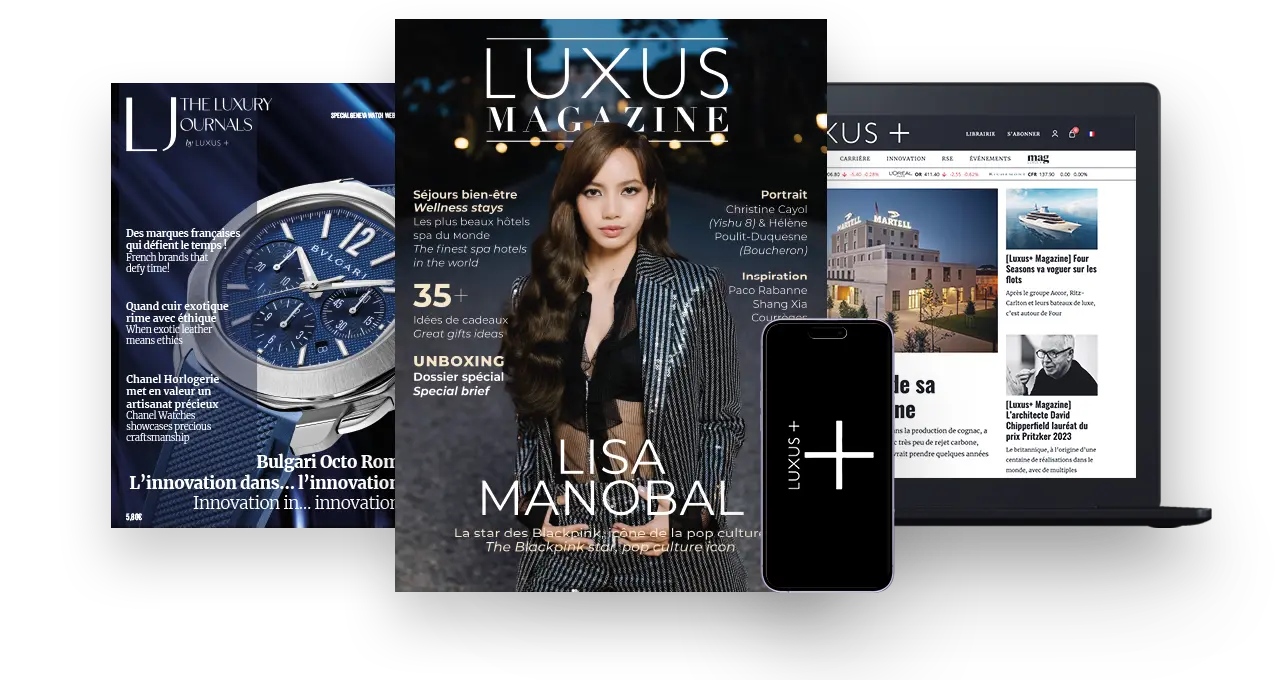 Read also>ROME: LUXURY HOTELS MAGNET
Featured photo : ©Press