Jacob & Co. announced a watch that is both authentic and revolutionary at this year's Geneva Watch Days. The first in a series to follow, The World Is Yours bears witness to the values of a company handed down from father to son.
Jacob & Co. is a watchmaking company whose creations are inspired by events of great importance to its creator, Jacob Arabov.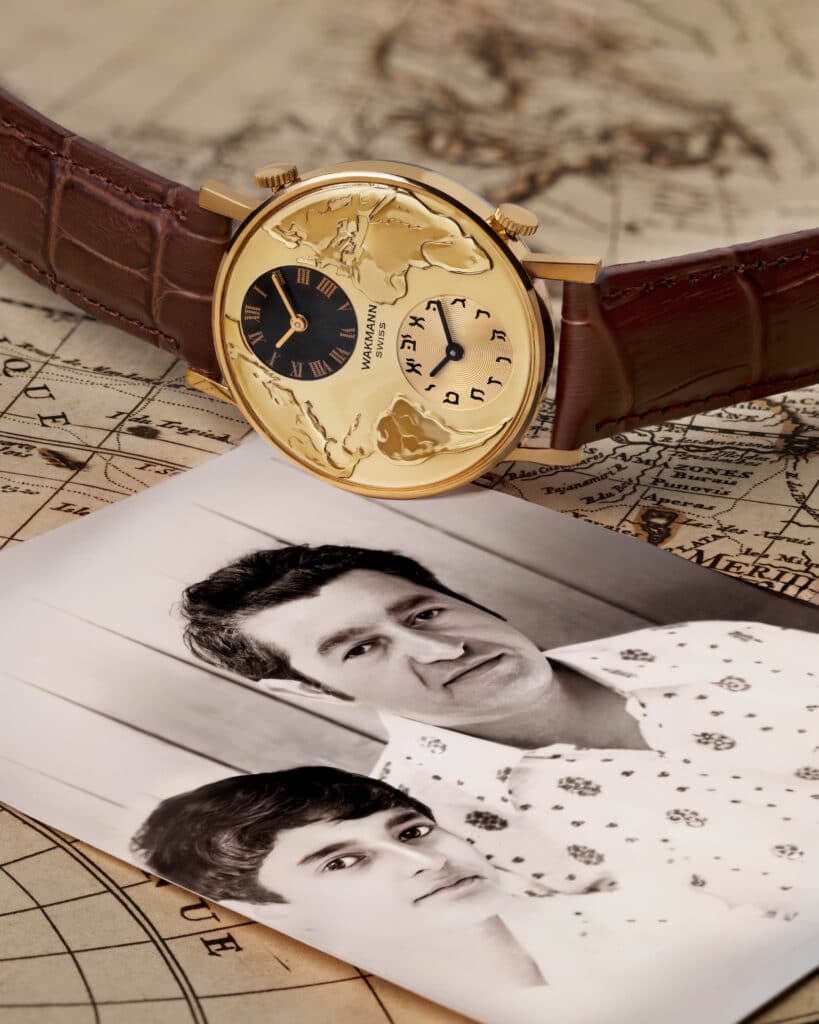 The watch that started it all
The World Is Yours pays tribute to the watch that inspired Jacob Arabov to become a watchmaker. He was thirteen when his father, Nison Arabov, gave him his first timepiece. And not just any watch, since it has the particularity of having two dials, one of which represents the West. For someone living in Tashkent, Uzbekistan (then part of the USSR), this was an absolute rarity. It was this priceless gift that sparked Jacob Arabov's vocation. And it was this same watch that inspired him to move to America and set up his own company in 1986. The World Is Yours is the phrase uttered by Nison Arabov when he offered the famous timepiece.
Described by Jacob & Co. as their most authentic watch, The World Is Yours features two illustrated time zones, each set in a dedicated sub-dial (one with Roman numerals, the other with Arabic numerals). These are joined by a compass rose, and surrounded by a world map depicting the Earth as seen from the sky. The Atlantic Ocean is depicted in deep blue, while America, Africa and parts of East Asia are embossed and gold-plated.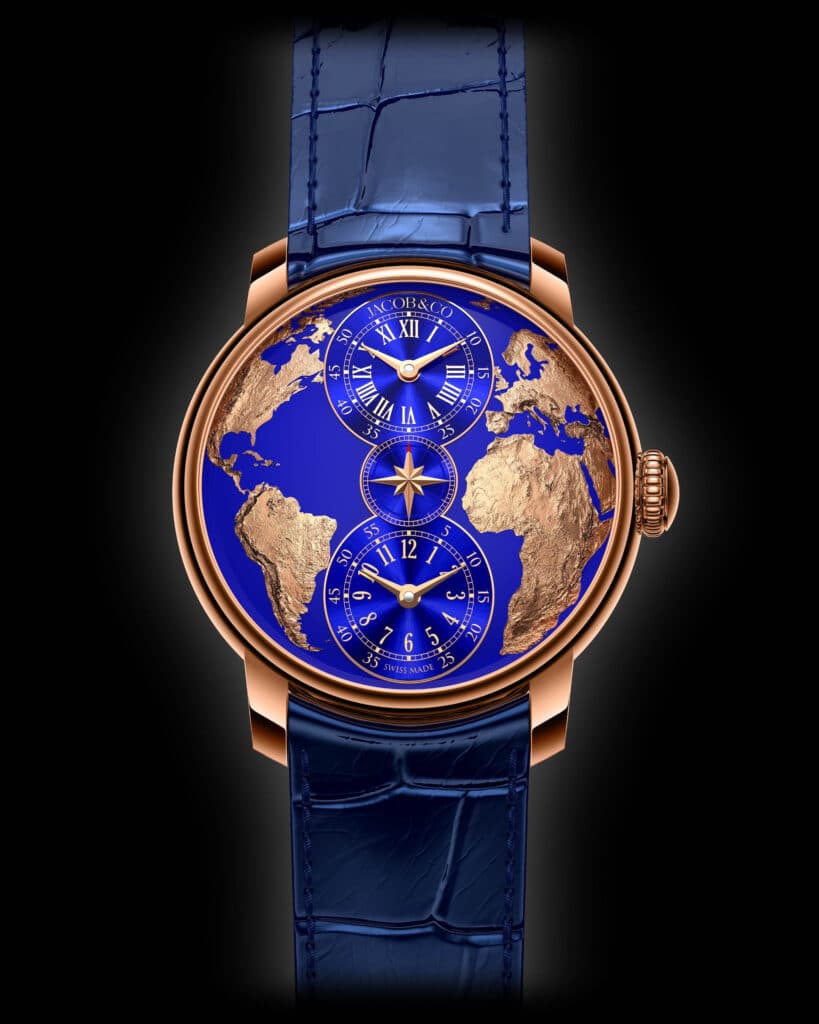 A revolution in watchmaking




Don't miss out on the latest luxury business news.



Read Also >ROLLS-ROYCE UNVEILS ROSE NOIRE, ITS NEW MODEL EQUIPPED WITH A REMOVABLE AUDEMARS PIGUET WATCH
Front Photo : © Jacob & Co.