Richemont shareholders did not elect Francesco Trapani

The shareholders of the Richemont group did not follow up on the proposal of Bluebell to appoint Francesco Trapani to the board of directors at the last general meeting on Wednesday.
The shareholders of the Richemont group did not agree with Bluebell's proposal to elect Francesco Trapani to the board of directors. Francesco Trapani is the former CEO of Bulgari, and the current president of the "Watches and Jewelry" division of the LVMH group.
Wendy Luhabe, the candidate nominated by Richemont, was chosen to represent the "A" shareholders, as recommended by the Board of Directors. She was elected with a score of 84.0%, against 9.50% for her opponent
In line with the recommendations of Johann Rupert, Chairman of the Board of Directors, the two proposals to amend the articles of association made by Bluebell were also rejected.
The first proposal, which suggested increasing the minimum number of directors to six (from three), was rejected by 82.11%. The second, rejected with a score of 83.21%, called for equal representation of "A" and "B" shareholders on the board.
"I am pleased that the shareholders have placed their trust in the management," Mr Rupert told AWP after the general meeting.
For his part, Giuseppe Bivona, representative of Bluebell, said he was satisfied that the "A" shareholders now have a representative on the board of directors. this is just the beginning, there is still work to be done, we will have to be patient, but we will continue", he said.
A question mark over succession
Richemont's share capital consists of 522 million "A" and as many "B" registered shares. The latter are held by the Rupert family's holding company, which thus owns 10% of the total share capital but more than 50% of the voting rights, which displeases the Bluebell group. But in a letter to shareholders, Mr Rupert reproached Mr Trapani for his historical proximity to a group that competes with Richemon, namely LVMH.
On the subject of his succession, Mr. Rupert confirmed the existence of a plan. But he did not go into detail, indicating however that the company should remain family-owned. "Richemont is not for sale," he said, explaining that his son Anton Rupert was not expected to hold an executive position in the company.
On the Swiss stock exchange, Richemont shares managed to close up 0.5% at 106.95 Swiss francs, while the SMI index dropped 0.27%.
Read also > Richemont continues to oppose Bluebell's bid for a directorship
Featured photo : © Richemont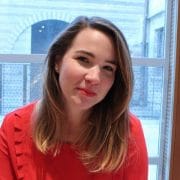 Hélène Cougot
Passionnée depuis son plus jeune âge par l'art et la mode, Hélène s'oriente vers une école de stylisme, l'Atelier Chardon-Savard à Paris, avec une option Communication. Afin d'ajouter des cordes à son arc, elle décide de compléter sa formation par un MBA en Management du Luxe et Marketing Expérientiel à l'Institut Supérieur de Gestion à Paris dont elle sort diplômée en 2020. Elle a notamment écrit des articles lifestyle et beauté pour le magazine Do it in Paris et se spécialise en rédaction d'articles concernant le luxe, l'art et la mode au sein du magazine Luxus Plus.********** [EN] Passionate about art and fashion from a young age, Hélène went to a fashion design school, Atelier Chardon-Savard in Paris, with a Communication option. In order to add more strings to her bow, she decided to complete her education with an MBA in Luxury Management and Experiential Marketing at the Institut Supérieur de Gestion in Paris from which she graduated in 2020. She has written lifestyle and beauty articles for Do it in Paris magazine and specializes in writing articles about luxury, art and fashion for Luxus Plus magazine.