In the world of luxury yachting, transactions often take place away from prying eyes. But when exceptional superyachts change hands, the world quickly becomes aware. Such is the case with the sale of the superyacht Lady Jorgia, now renamed Andrea, which is making waves in the yachting industry in 2023.
The world of yachting has just witnessed a new record. The 115.1-meter superyacht Lady Jorgia has been sold through an internal agreement by Moran Yacht & Ship, just three months after being put on the market. The transaction has set a new record in both scale and speed, with an impressive sale price of 330 million euros. Henceforth, this majestic vessel will be known as Andrea, marking the beginning of a new chapter in its history.
The superyacht was initially built by the shipyard Lürssen and was delivered under the name Ahpo to Canadian-Jamaican billionaire Michael Lee-Chin. It was designed and styled by Nuvolari Lenard Design. This technological marvel, inspired by Ferrari, embarked on its maiden voyage at the end of 2021.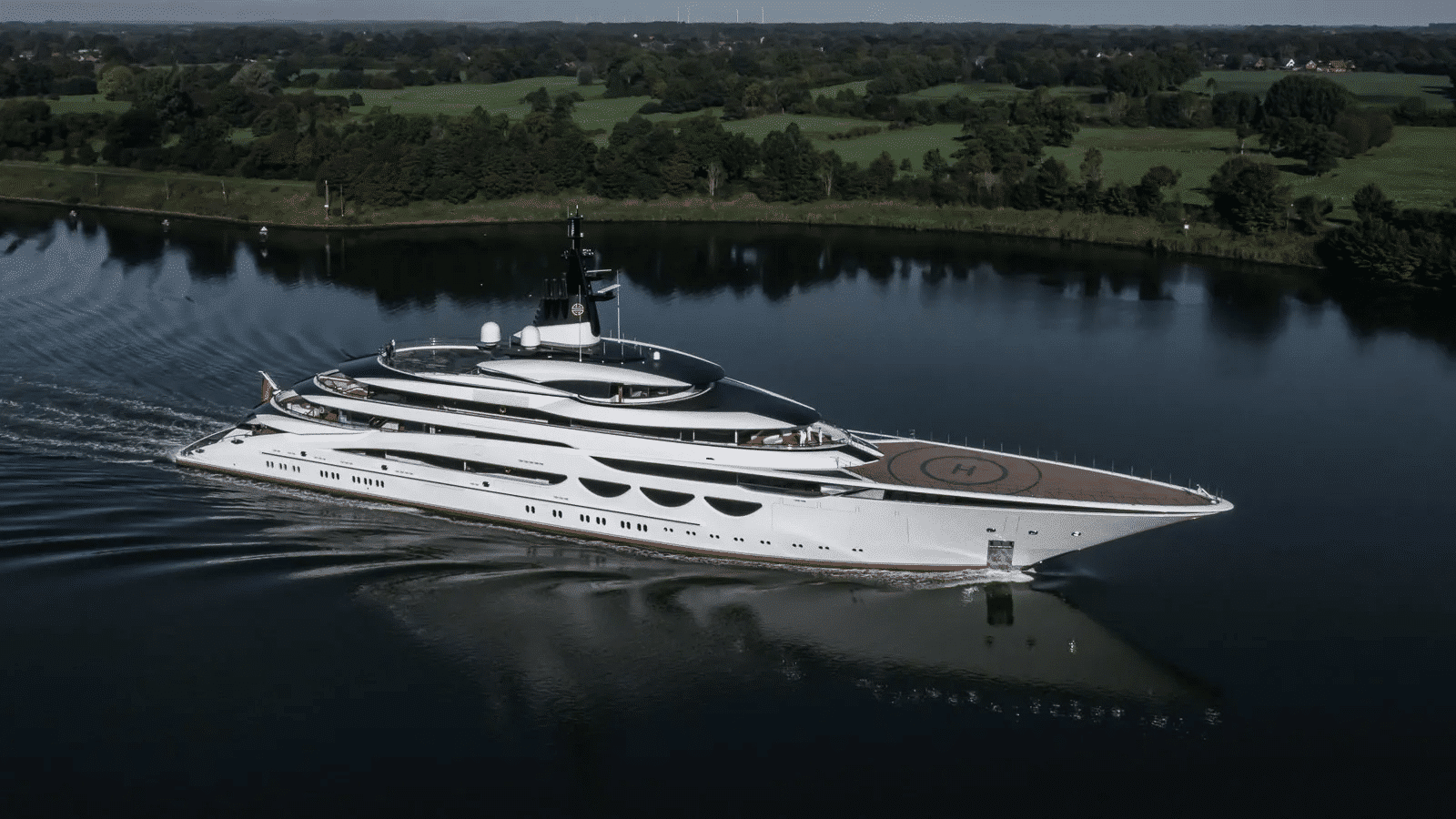 "We would like to take this opportunity to congratulate and thank the seller for their trust in our team over the past 20 years, as well as to congratulate the new owner on the purchase of this incredible vessel," Moran Yacht & Ship said in an official statement. "Sold for 330 million euros in just three months, Ahpo is undoubtedly one of the most significant brokerage transactions ever concluded."
Click here to read the entire article on Luxus Magazine.
Featured photo : ©Guillaume Plisson/Presse