[Luxus+ Magazine] Dinner at the CAFE DES ARTS-FONDATION MANIGLIER : a visual and gustatory spell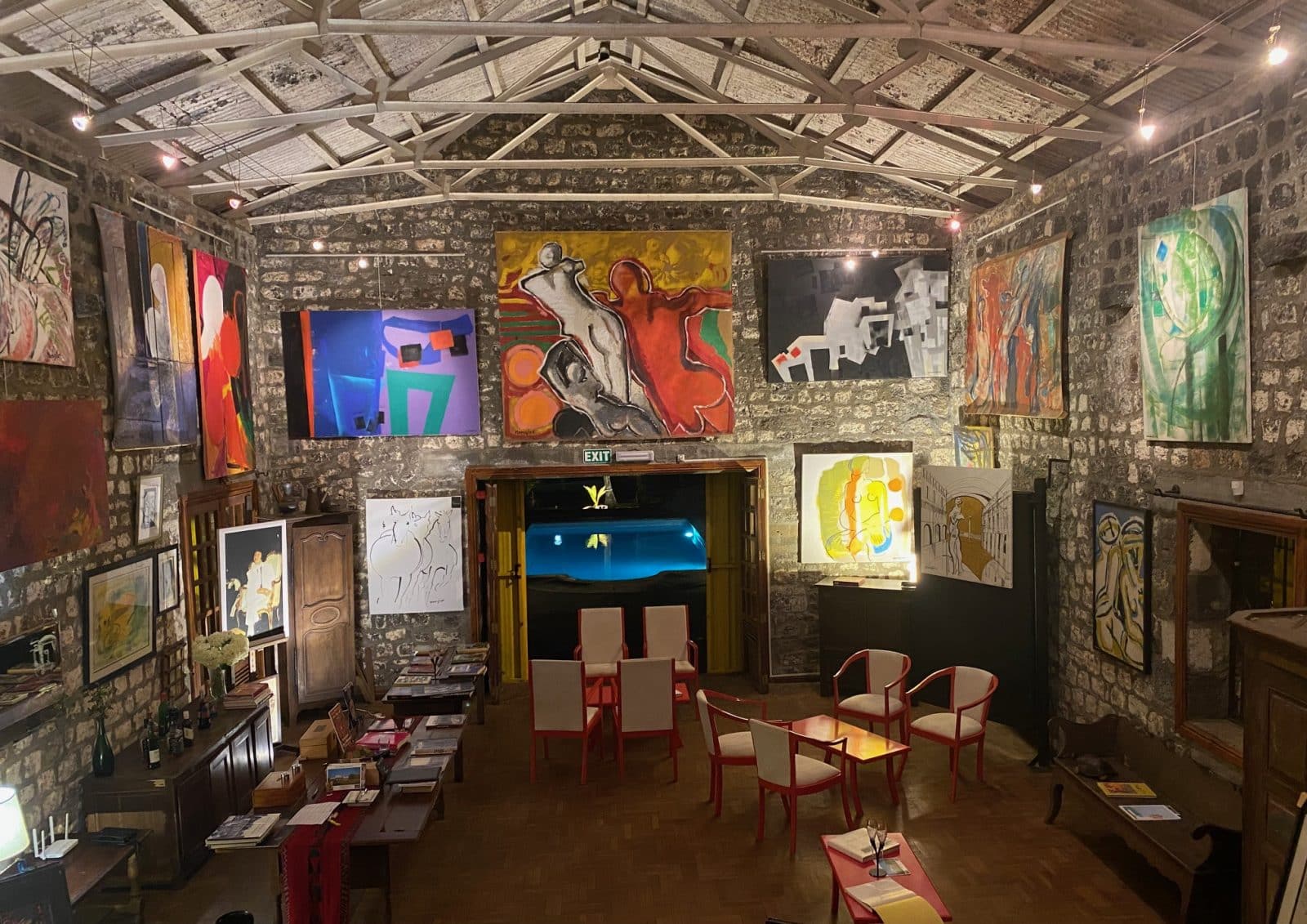 A unique restaurant in the world. The dinner takes place in a former sugar mill that houses the MANIGLIER Foundation in Mauritius. The owner, Jocelyn Gonzalez, a flamboyant personality, adds to the magic of the place.
A dinner in a huge art gallery is not a common occurrence.
CAFE DES ARTS is probably one of my favourite restaurants on this planet. That's it.
The marriage between pictorial art and culinary art makes it an unexpected place. It is both visually and tastefully enchanting. Rare, very rare.
I went there three times, I had unforgettable moments, and I always kept this address in a small corner of my heart.
So, when I was in Mauritius, I suggested to some friends who live in Grand Bay to discover Le CAFE DES ARTS. This cannot be improvised. We booked a few days earlier. On the day, we headed for Trou d'Eau Douce, in Flacq, on the east coast of the island.
When we arrived in this "hole", that is to say in the countryside, the car was parked near a Banyan Tree (or multipliant, in French), an impressive tree referenced as one of the oldest in Mauritius. It lives up to its name. It seems happy to welcome us, spreading its branches in a multiple way.
An old sugar mill rehabilitated into a restaurant
Click here to read the full article on Luxus Plus Magazine.
Featured photo : © Corine Moriou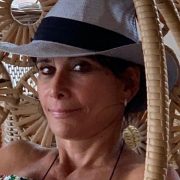 Corine Moriou
[EN] After working as an investment banker at Crédit Lyonnais, Corine Moriou turned to journalism at the L'Express group. The job she dreamed of at 18! As a reporter for L'Entreprise/L'Express for 15 years, she conducted interviews in the four corners of the world. 70 countries visited, 5,000 people interviewed, 10,000 smiles and laughs shared, 100 pairs of shoes worn. Today, she works as a freelancer. Her favorite subjects are culture, lifestyle, well-being and travel. Each encounter is a journey. Never blasé, always ready! ************** [FR] Après avoir été banquière d'affaires au Crédit Lyonnais, Corine Moriou a obliqué vers le métier de journaliste au sein du groupe L'Express. Le métier dont elle rêvait à 18 ans ! Grand Reporter pour L'Entreprise/L'Express pendant 15 ans, elle a fait des interviews aux quatre coins du monde. 70 pays visités, 5 000 personnes interviewées, 10 000 sourires et rires partagés, 100 paires de chaussures usées. Aujourd'hui, elle exerce son métier en free lance. Ses sujets de prédilection sont la culture, l'art de vivre, le bien-être, les voyages. Chaque rencontre est un voyage. Jamais blasée, toujours prête!