Gucci's fashion show which will take place on Friday September 22th at 5 PM, is undoubltly the most expected event of Milan Fashion Week. Indeed it represents the baptism of fire of its creative director, Sabato de Sarno. The $10 billion Florentine brand bet on this young fashion engineer to start a new era and revive Tom Ford and Alessandro Michele's success.
To raise the fever, Gucci started from scratch on its instagram account, unveiled an advertising campaign for its jewelry collection and adorned itself in a deep red: Ancora Rosso. A color that explodes in the eyes of urbanites the world over, in a vertical street marketing operation.
De Sarno's profile may be more technical than his predecessors, but he remains passionate about art in the broadest sense of the term, going beyond antiquity, the Italian Renaissance and Visconti, just as Alessandro Michele was.
The communication operation surrounding his imminent fashion show demonstrates a dialogue between art and fashion, in both continuity and rupture.
A change of setting for a change of era
For his next and first show, the new artistic director of the House of Gucci has chosen to mark a break with his predecessor, the maximalist Alessandro Michele.
The first break was visual, with the unveiling in early August of a new advertising campaign featuring Phoebe Philo's favorite supermodel and friend of the designer, Daria Werbowy.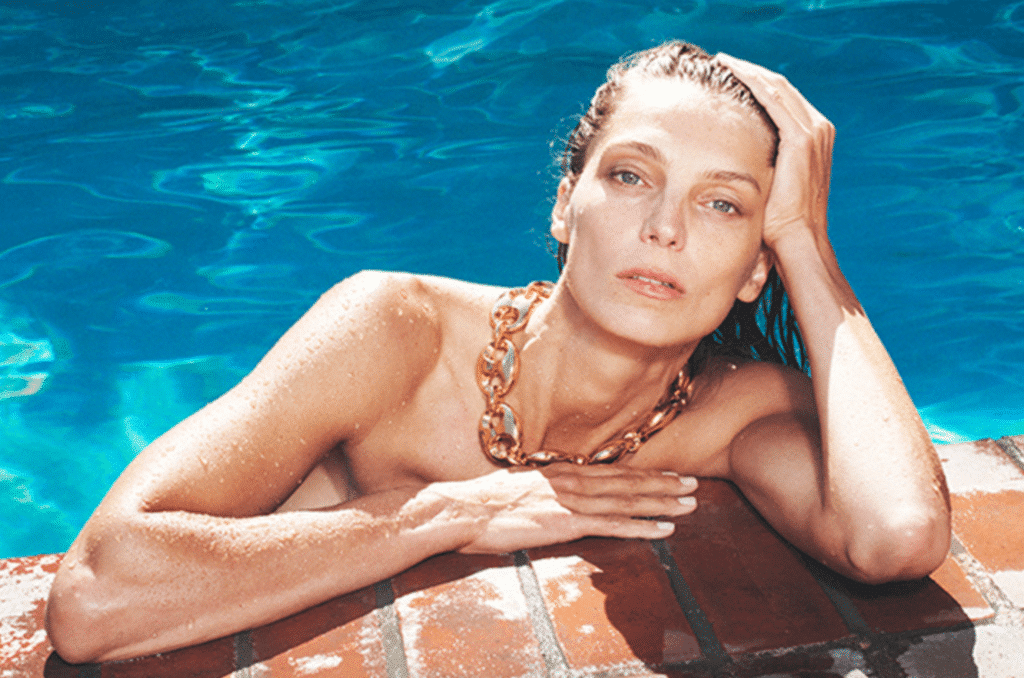 In the photo, the beauty is bathing in the crystal-clear waters of the pool at Chateau Marmont, the Hollywood hotel immortalized on film by Sofia Coppola's Somewhere. Daria Werbowy appears in the simplest of outfits, wearing only the Maison's jewelry collection. This staging can be interpreted as an allegory of redemption and ablution for Gucci.
But the change doesn't stop there: a month before the famous show, Sabato de Sarno announces a geographical break by sharing a map of the city of Milan with a location marked in red.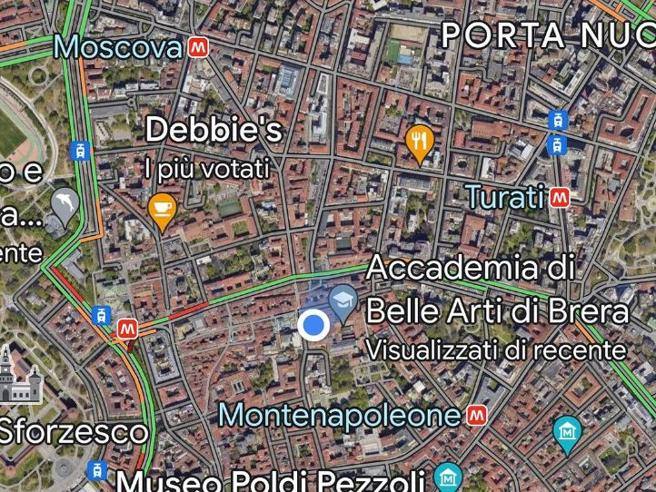 His fashion show will leave its traditional venue – since 2016 – to take place in the streets adjacent to the Brera Academy, a historic university dedicated to the Fine Arts. A place well known to Milanese for its proximity to the Pinacoteca, the city's emblematic building in the heart of the artists' quarter. For this purpose, several streets will be closed to traffic: Via Formentini, Via Fiori Chiari and a section of Via Brera.
De Sarno imagines that spectators will flock to the balconies of the Academy to watch the show. It promises to be a festive affair, with Mark Ronson as musical director. An excerpt from the Barbie movie soundtrack is also planned.
To break the news of the show in the real world, Kering went all out, displaying billboards, monuments and artistic walls in the hubs of international luxury (London, Paris, New York, Chengdu, Shanghai, Bangkok, Seoul, Tokyo…) as well as in major Italian cities (Florence, Rome, Naples…).
The Gucci Ancora name appears on a solid red background.
Also featured on Milan's streetcars, the minimalist poster is accompanied by the simple words "22:09:2023, 5 PM, Brera".
Ancora: a creative cry from the heart
ANCORA
On September 14, just 8 days before his very first runway show for Gucci, Sabato de Sarno posted on his instagram account @sabatods an enigmatic word in white letters on a crimson red background.
Appointed head of the Florentine fashion house's artistic direction last January, he reveals that the word is none other than the one he chose for his very first collection.
An Italian word that refers to the adverb "encore", but also to the anchor and its marine universe, evoking stability and robustness.
More surprisingly, Ancora also refers to the history of the House, and more specifically to the actor Maurizio d'Ancora – born Maurizio Gucci – one of founder Guccio Gucci's four sons.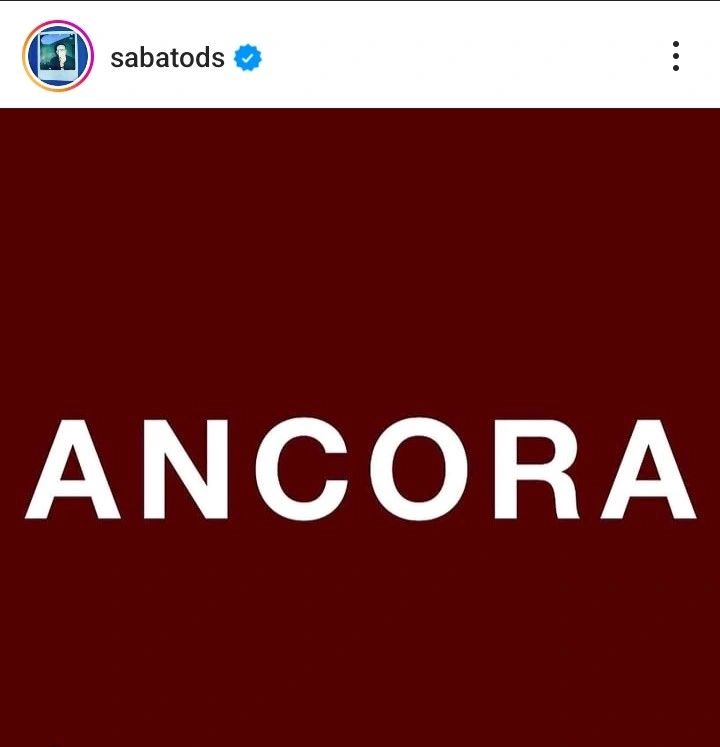 A polysemous term, then, which De Sarno explained in an interview with Vogue Business magazine.
"Ancora means many things, it means 'again' as well as something more personal; it's not something you lose, it's something you keep, but you want more because it makes you happy."
An "Encore" that is as much a ritual, a promise, as a symbol of resilience.
And that's the young artistic director's goal: to make people fall in love with Gucci AGAIN.


Become an active member of the community of luxury leaders.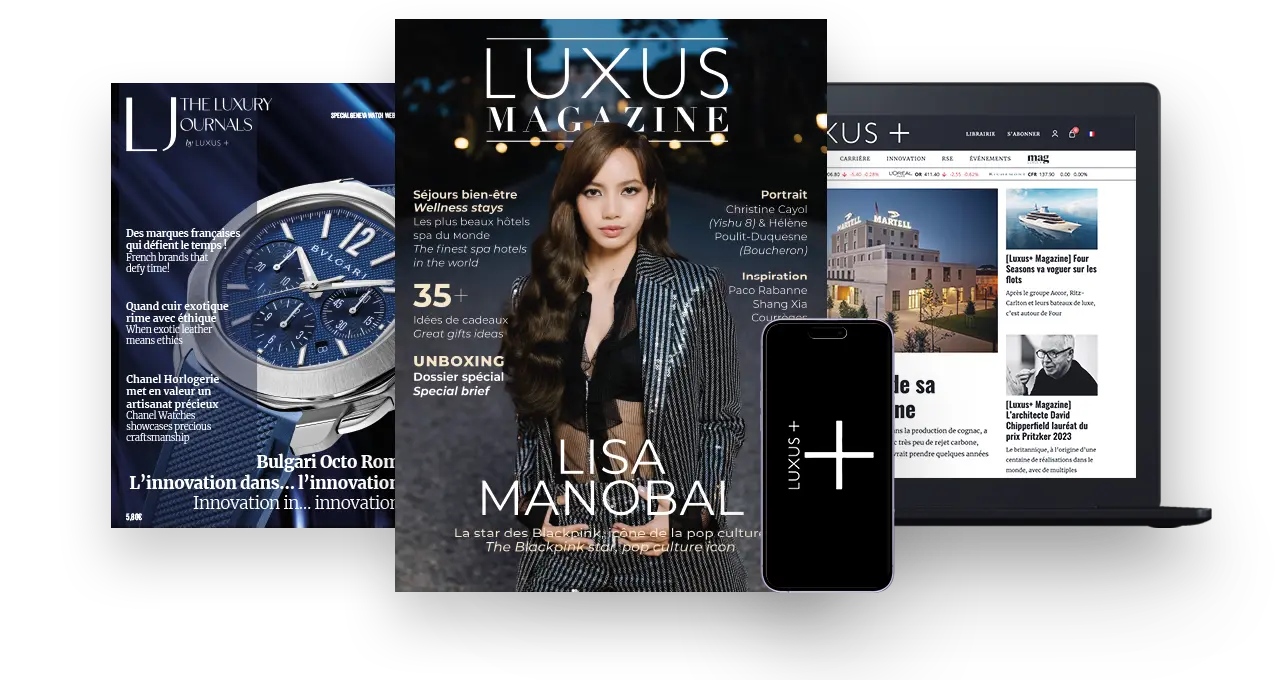 Read also > BURBERRY STREETS: THE RIDING HORSE LOGO ENVASIONS THE CITIES
Featured photo : © Gucci