Luxus Plus was in Geneva in May 2023 when Christie's wielded the hammer for the sale of the jewellery collection from philanthropist Heidi Horten's Estate. But despite the success record sale, which totalled CHF 180 million, the planned online continuation of the sale has now been cancelled by Christie's – because of the Horten Estate's complicated provenance with Nazi roots.
"And … sold!" In May 2023, Christie's Geneva conducted the sale of the world's most valuable jewellery collections – The Heidi Horten collection, which was divided in individual lots.
Among the highlights were the Harry Winston 'Briolette of India' diamond necklace (sold for CHF 6,337,000), and a Bulgari diamond and emerald ring with a fancy vivid yellow 20.92-carat diamond (sold for CHF 1,739,000). In the end 98% of the extraordinary pieces were sold to bidders around the world, Europe and the Middle East accounting for 50%, the Americas for 28%, and Asia for 22%. The sale amassed a total of CHF 180 million ($ 202 million) for philanthropic causes, and a continuation of the auction was planned for November.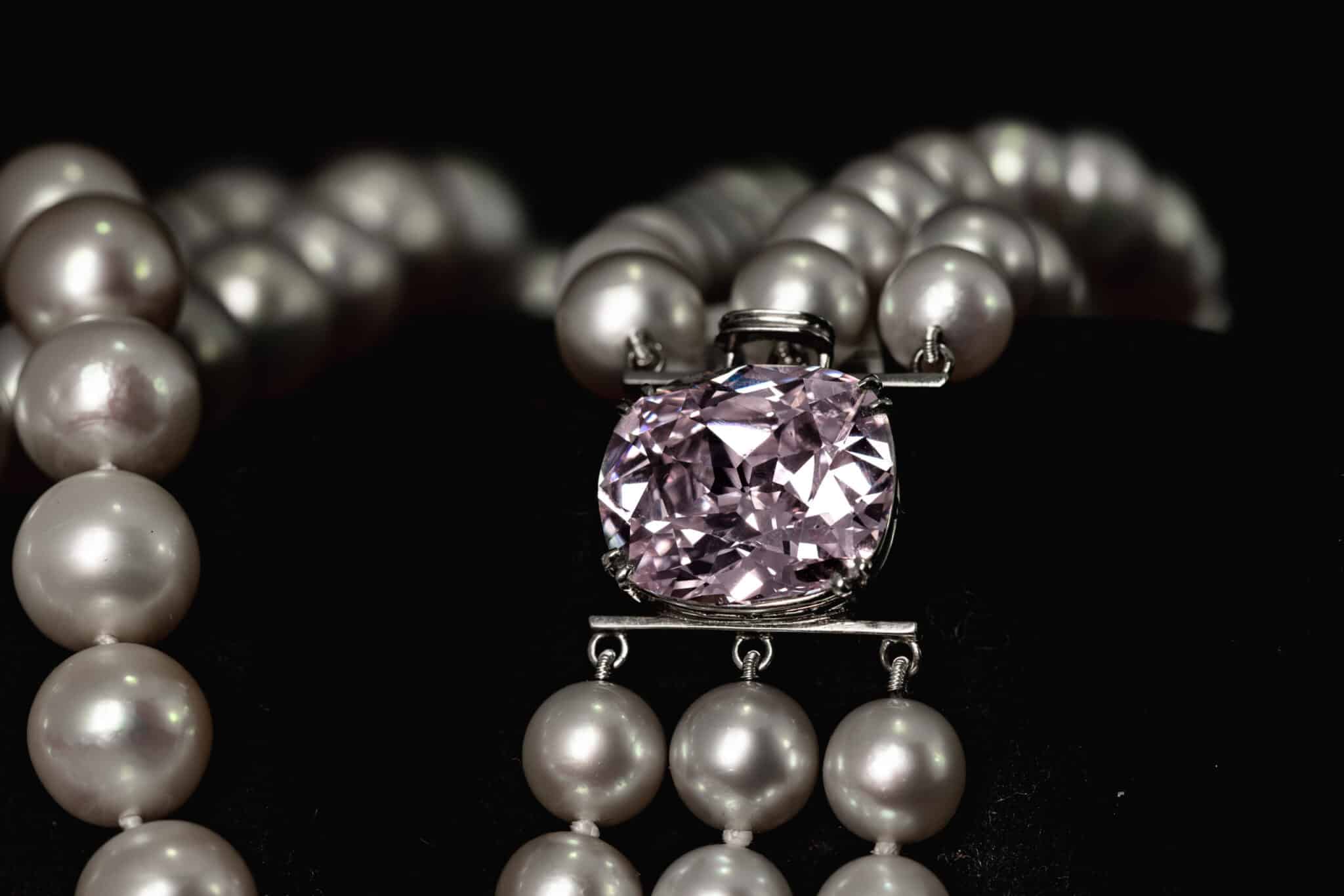 Harry Winston natural and cultured pearl and coloured diamond necklace, sold for CHF 6,458,000 © Anders Modig
The collection was acquired by Austrian philanthropist Mrs. Horten from the beginning of the 1970s until her demise in 2022 from prestigious houses such as Bulgari, Cartier, Tiffany, Harry Winston and Van Cleef & Arpels. It was however also one of the most contested collections.
Click here to read the entire article on Luxus Magazine.
Featured photo: © Anders Modig