[Luxus+ Magazine] :The symbolism of Love sublimated by jewellery

There is only one happiness in life, and that is to love and be loved. At least that's what George Sand said. But no one will deny that Love is the greatest and most universal feeling in this world. No wonder it has been glorified through all forms of art and expression since the beginning of time. Even less astonishing that jewellers, creators of beauty, honour this impulse of the heart. Whether through figurative or symbolic forms, jewellery has been inspired by various myths, beliefs and languages to speak in the name of Love. With its roots in the School of Jewellery Arts, Luxus Plus reveals some of the symbols hidden throughout the collections of certain Houses.
The jewels of feelings crystallise all forms of love and speak in the name of passion, friendship, soft or violent emotions, secret or impossible relationships. Through metonymy games, Art and jewellery commonly appropriate the elements that define them. The most common examples are inspired by the ancient gods. For example, Venus, the Roman goddess of love and beauty, possessed a chariot driven by doves.
Jewellers often represent it in artistic creations, as do the two elements attributed to it. Her son, Cupid, god of loving desire, used to bring souls together with his bow and arrows that touched hearts. The latter are therefore linked to the son of Venus and Mars and the feeling he brings forth.
Also possessing wings, the arrows symbolise this cherub and love in many art forms, especially jewellery. Boucheron, for example, has superbly exploited these references by creating sumptuous arrows, doves, wings and diamond feathers. Let us recall the relationship between diamonds and Love with the idea that they are both eternal.
[…]
Featured Photo : © Célia Mastorchio-Fabbri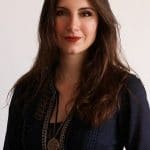 Celia Mastorchio-Fabbri
[EN] CÉLIA MASTORCHIO-FABBRI IS AN ARTIST AND PROFESSIONAL OF DIGITAL COMMUNICATION. GRADUATED FROM AN ESC IN LUXURY BUSINESS, SHE WROTE A BOOK ON ARTKETING AND LEGITIMATE COLLABORATIONS BETWEEN ART AND LUXURY. HAVING ACQUIRED HER SKILLS WITH SEVERAL BRANDS, NOTABLY BETWEEN LONDON AND PARIS, THROUGH A DIGITAL AGENCY, SHE WAS ALSO RESPONSIBLE FOR THE MANAGEMENT OF A JEWELLERY WEBSITE. TODAY, SHE CREATES NARRATIVE AND VISUAL CONTENT (ILLUSTRATIONS, PHOTOGRAPHS, COLLAGES, ANIMATIONS...) TO ACCOMPANY THE HOUSES, PARTICULARLY JEWELLERS, IN THE DEPLOYMENT OF THEIR IDENTITY. ****** [FR] Célia Mastorchio-Fabbri est une artiste et professionnelle de la communication digitale. Diplômée d'une ESC en Luxury Business, elle a écrit un livre sur l'Artketing et les collaborations légitimes entre l'Art et le Luxe. Ayant acquis ses compétences auprès de plusieurs marques, notamment entre Londres et Paris, en passant par une agence digitale, elle fut également responsable du management d'un site joaillier. Aujourd'hui, elle crée des contenus narratifs et visuels (illustrations, photographies, collages, animations…) pour accompagner les Maisons, particulièrement joaillières, dans le déploiement de leur identité.