The local customer at the heart of the luxury rebound

The year 2020 is almost over, and luxury will have once again shown great resilience: the LVMH share price was at an all-time high of €439 in January 2020. It is now close to €500. In November 2020, the Kering share price had caught up to its all-time high of January 2020. Hermès, at €830 in November, far surpassed its last record of €725 in January 2020.
For investors, it is clear: "in Luxury we trust!". It is expected that the "luxury product" market will return to the €280 billion level reached in 2019 by 2022.
But if we look beyond the soaring stock market prices, we realize a much more complex reality. In product luxury, there are different universes: accessories, fashion, beauty, perfumes, watches, jewelry, … – themselves worn by very different houses: a leader worn by a cash-rich group and a family house short on cash have not experienced the Covid in the same way.
And if we add to this a variety of subjects as varied as the presence in China, the share of wholesale in distribution, customer culture or digital efficiency, the gap is widening very sharply between those who have emerged victorious from the crisis and those who are facing the wall. Not everyone is LVMH, Kering or Hermes, and even within these groups, the realities of the Houses are sometimes very different – and the trees of the winners should not hide the forest of those who emerge weakened from the crisis.
Thus, for luxury, the model for the recovery is K-shaped. Why the K? The vertical bar symbolizes the wall taken by the brands in March. The upward slant is the trajectory of the winners: rapid recovery of turnover. The oblique down is the trajectory of the losers: difficulty to hang up the cars, or even stalling.
In our publications in April 2020, we indicated that those who were already powerful, strong in China, strong in digital, agile, and close to their customers would be the winners – they were often the same, and we have to admit that they are doing rather well.
This remains true, especially in the medium term. But with hindsight, it seems to us that if there was one miracle ingredient to weather the storm, it was the ability to quickly win back local customers.
The world of luxury, so global, has become incredibly regionalized with the disappearance of tourists. In Europe the loss of activity exceeds 40%, in Japan and the US it is around 25%… while China will grow by more than 50%, with its tourists staying at home.
And within these markets, the cessation of domestic travel has reproduced the phenomenon on a smaller scale: metropolises are losing their power of attraction and there are fewer domestic tourists to the capitals. Stores, where 80 to 90% of transactions will take place in 2019, are emptying of customers.
Faced with this phenomenon, brands are mobilizing around their local and national customers – this is clienteling in the broadest sense: distance selling, in-store events, "off-site" experiences... all subjects that redefine the mission of the boutique and the teams' KPIs.
The complexity of implementing these different subjects is real.
Complexity to reach customers remotely: either by lack of customer knowledge, or by lack of data for the most wholesale models, or by lack of digital link. This is an asset for those with a strong network of their own, even if L'Oréal has demonstrated the value of a strong digital strategy, which has enabled it to perform very well despite a wholesale model.
Technical complexity: rapidly deploying tools that allow a store salesperson to call customers, process them remotely, in video, manage payment while feeding the CRM requires real agility. The general manager of a prestigious jewelry brand recently explained to us that it was a real challenge for her group and her brand to deploy the right tool at the right pace in the network. This is certainly a subject on which LVMH and Kering stood out.
Human complexity: training and motivating salespeople to adopt new behaviors and new sales methods requires a significant capacity for conviction and mobilization. Not always simple from a distance! Commitment is an essential subject, and an investment that is more necessary than ever.
Organizational complexity: the local customer is certainly the one of the stores, but it is also the one of e-commerce. Prospects can be found in site visitors as well as in content "likers" on social networks. How to access them? How to ensure that information circulates efficiently and feeds every opportunity to reach these valuable contacts? How to make sure that each entity finds its interest in it? A very large fashion brand told us that by 2021 store managers would have access to the list of e-commerce customers – a much more complicated exercise than it seems – but what are the rules of attribution, for example, when you have 5 stores in the same city?
In its multiple challenges, the real complexity will undoubtedly be cultural: this focus on the local customer requires a change of mindset, to finally become truly customer-centric.
What does this mean? In the new regionalized and omni-channel world, it means that the whole way of looking at things must change. The revenue growth objective in luxury was generally to optimize revenue/m2, by maximizing traffic, conversion rate and average basket. Sales were tracked by product line or category.
The new paradigm of customer-centricity must lead to consider a new equation: what if revenue growth now translated into 1) growth of the customer base and 2) maximization of revenue per customer? This new way of looking at things would make it possible, for example, to track indicators that are not: the brand's ability to build customer loyalty, to develop them, to reach this or that category of customers (GenZ, to rejuvenate or premiumize its customer base, etc.) and to move from a product-oriented logic (performance of this or that category, sell through) to a fully customer-oriented logic.
Read also > SAINT LAURENT DIVERTS THE CODES OF TRADITIONAL PARADES A SECOND TIME IN ITS FIRST OFF-CALENDAR PARADE
Featured Photo : © Dubai Mall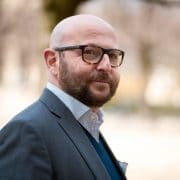 Jean Révis
[EN] CONSULTANT IN THE LUXURY SECTOR, JEAN RÉVIS FOUNDED IN 2009 WITH DELPHINE VITRY THE CONSULTING FIRM MAD NETWORK, SPECIALIZED IN CUSTOMER EXPERIENCE AND RETAIL. A GREAT CONNOISSEUR OF CHINA, WHERE HE HAS BEEN VISITING ONE WEEK A MONTH FOR THE PAST SEVEN YEARS, HE PARTICULARLY OBSERVES HOW THIS MARKET IS CHANGING PROFOUNDLY AND WILL BECOME THE REAL CHALLENGE FOR LUXURY BRANDS. ********* [FR] Consultant dans le secteur du luxe, Jean Révis a fondé en 2009 avec Delphine Vitry le cabinet de conseil MAD Network, spécialisé dans l'expérience client et le retail. Grand connaisseur de la Chine, où il se rend une semaine par mois depuis sept ans, il observe tout particulièrement comment ce marché en train de muter profondément et va devenir le véritable enjeu pour les marques de luxe.