On the occasion of the release of his perfume So Scandal, a variation of Scandal, Jean-Paul Gaultier is collaborating with the French company Cosfibel, which had already ensured the success of his first opus, for the packaging of its box.
In this new sales offer in a boxed set integrating the 80 ml eau de parfum and its 10 ml nomadic spray, Jean-Paul Gaultier is banking on a theatrical packaging adorned with mirrors.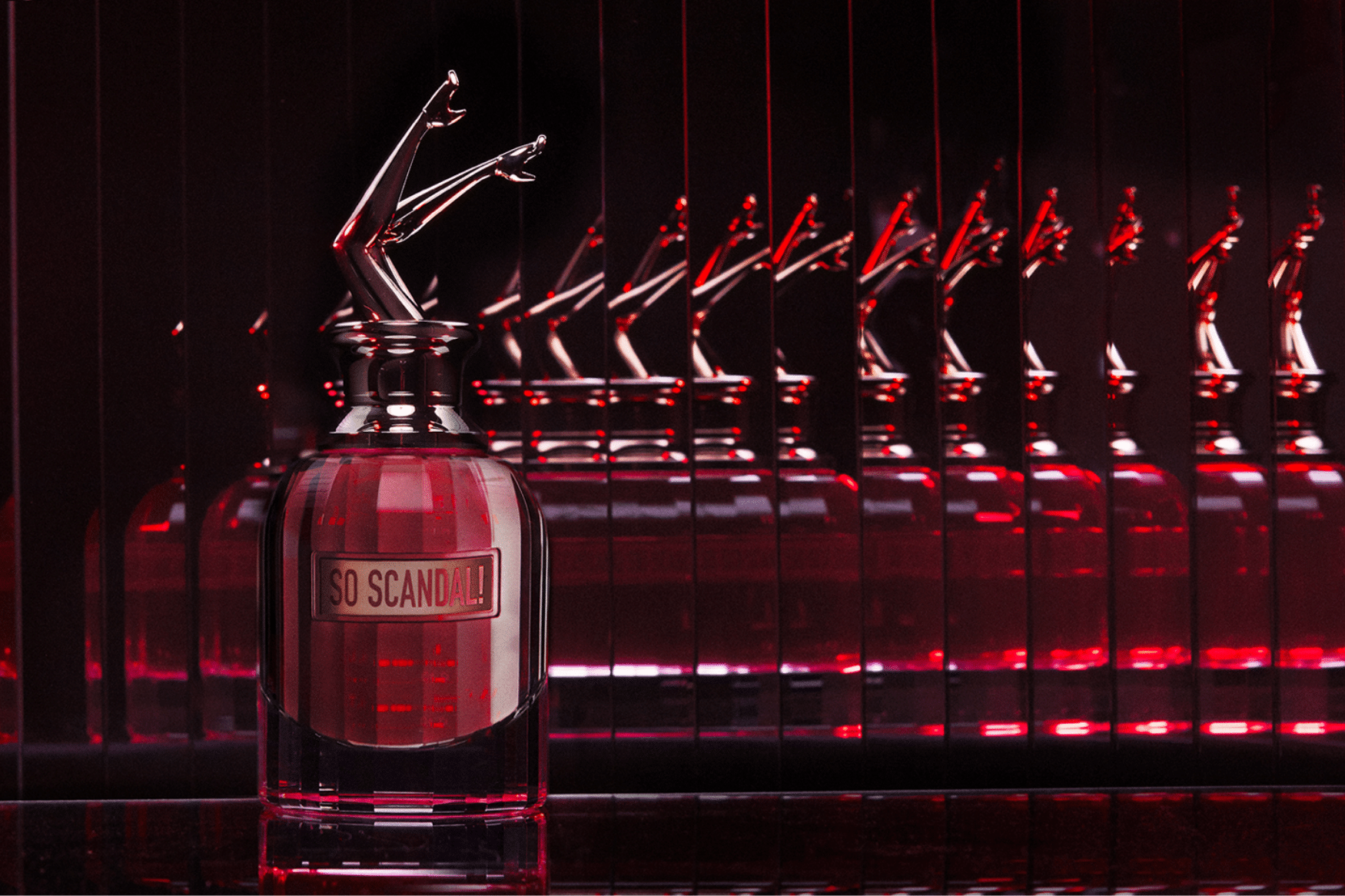 This rigid creation integrates a raised wedge, acting as a stage, covered with a grenadine coloured fabric, representative of the So Scandal range. The two doors of the object are reinforced at the corners and connected by cardboard hinges. A groove in the bottom of the case allows the two doors to be folded down.
The box is closed by magnets that add support and rigidity to the assembly. On the front panel, a laminated plate displays the logo of the perfume made by hot stamping.
What makes this box so unique are the nine mirrors integrated by Cosfibel, which create a play of light and reflections and sublimate the new twelve-facetted bottle.
Read also > LUXURY PERFUMERY: THE 5 EMERGING TRENDS
Featured photo : © Jean-Paul Gaultier