Wine. The great wines are struggling to seduce millennials

They represent 50% of the world's future wine consumers: born between the early 1980s and late 1990s, millennials (or Generation Y) are entrenched in society as drivers of growth, and their methods of wine consumption differ from the previous generation.
Generation Y represents a huge target for the wine industry : half of the future wine consumers in the world. Through three major territories conducive to the wine business (France, United States, China), we will review the consumption habits of our dear millennials and how to attract this ever-growing audience.
In general, wine consumption is decreasing in Europe, although the Old Continent is not short of wine-loving countries (France, Germany, Italy…). Despite this decline, projections for the United States and China are more optimistic, as experts estimate that wine consumption in these lands will increase over the decade, at a rate of 3%.
Digitalization at the heart of the glass
Simple differences in consumption will be noticed between generation X and generation Y. In France in particular, wine is consumed in a more friendly and festive setting than at home, and 73% of millennials often associate meals as the right time to drink wine.
But the main change in the way wine is approached couldn't be clearer: digitalization. The arrival of digital technology has marked the transition between the two generations and all habits have been turned upside down. Wine is no exception to the rule, and if a few years ago it seemed complicated to acquire a good wine via the Internet, this time seems to be over.
In France, among the 16 million millennials, 35% have already bought red wine online. However, this value seems quite low compared to our American and Chinese friends. Uncle Sam's country has about 46 million wine consumers, 50% of whom buy wine online. The Middle Kingdom follows the American figures, with more than 50 million wine lovers belonging to the middle class, with half of them acknowledging to buy it on the web.
This difference between France and the United States and China can be explained by the traditional French attachment to the vineyard and to the local business, which can give direct advice to the buyer, less present in the other two countries. Nevertheless, France is becoming more and more digital, with 25% of millennials having already bought a wine recommended on social networks.
These social networks are indeed taking a prominent place in wine consumption, ranging from specialized platforms with reviews from professionals in the sector, to influencers on Instagram. The latter share their impressions on their last wine tasted during a dinner, or post a picture of a bottle with an original design, which highlights an attractive packaging for the young consumer. The focus should be on design, in order to give maximum visibility to the wine that will be promoted on the networks.
Brands also have to adapt and promote their great wine on social networks: Roche Mazet, Château Lafitte, Château Mouton Rothschild… They among many others have an Instagram account and it has never been so easy to get visibility among young people for these great wine brands.
China, the first red wine consuming country in the world, is also the first in the alliance of social networks and wine: Wine.com, JD.com… The average Chinese must assert his social rank through platforms. Dedicated applications are also booming. Any seasoned wine consumer of the Y generation has heard of Vivino. 30 million users worldwide, including 2 million in France. The principle? A ranking of the best wines updated weekly, in addition to a directory listing no less than 23,000 wines and 64,000 properties.
Millennials' expectations
Each country acts as a consumer in a different way. France, often associated with vineyard production, is still evolving in a conventional way at this level https://slovenska-lekaren.com/kupit-g…ra-online/. The French will choose their wine by tradition: a wine drunk regularly at family meals, and passed down from generation to generation. This criterion represents 63% of the choice of wine in France, according to an Ifop study.
The United States relies on taste, while China will be inspired by the French luxury model in its purchasing behavior. Wine is often considered as a symbol of high quality in this country, and Chinese millennials – who enjoy a higher standard of living as they were born under the one-child policy – often take pleasure in getting their hands on the great French vintages for which we are famous.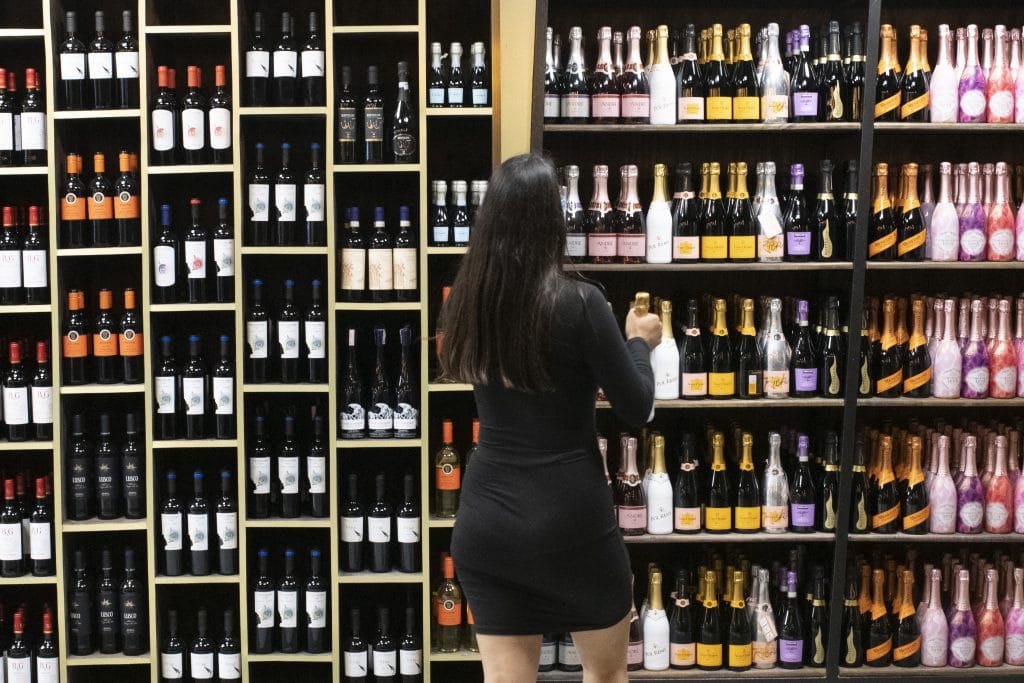 The expectations of millennials around the world remain numerous: unlike the past generation, they buy less in quantity but more in quality. They are looking for luxury wine, and are investing in becoming knowledgeable consumers, by attending tastings, or visiting trade shows. The explosion of the luxury market is accompanied by the explosion of the high-end wine market, particularly in China: over the last five years, wine consumption has grown from 18% in volume to 53% in value, also highlighting the increase in value of the luxury sector.
Still in the spirit of the rise of social networks, it is necessary to have a product that is easy to promote, and this is achieved above all through the packaging and design. It is necessary to renew the whole packaging to satisfy this new target: dealing with a generation more sensitive to the environment and recycling, the method of organic production must be highlighted by producers, both in the manufacture of wine and packaging.
This generation Y is also looking for storytelling : a simple glass of wine must tell a thousand and one stories. The consumer wants to see the chateau, the origin of the wine… All its journey from its manufacture to its sale, through its bottling. The interest is put on a wine whose nature is known, but which also evokes a simplicity: the terms devoted to the vineyard must give way to a lexicon more accessible to all in order to facilitate the comprehension of the occasional drinkers.
Thus, wines have a reputation already set in stone. The digitalization of society that generation Y has experienced has made it easier to internationalize the vineyard business, now exporting to many countries that can identify with the French model.
Read Also > MOËT HENNESSY TO ADD "SPARKLING WINE" LABEL TO CHAMPAGNE FOR RUSSIA
Featured Photo : © Getty Images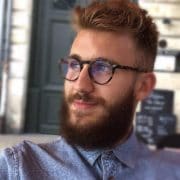 Anthony Conan
[FR] Diplômé journaliste plurimédias en 2019, Anthony Conan a multiplié les expériences, notamment en tant qu'assistant éditorial à TF1 ou journaliste radio à RCF Bordeaux. Il se spécialise dans le montage vidéo en plus de la rédaction, et développe un intérêt particulier pour l'économie.************** [EN] Graduated as a multimedia journalist in 2019, Anthony Conan has multiplied his experiences, notably as an editorial assistant at TF1 and as a radio journalist at RCF Bordeaux. He specializes in video editing in addition to writing, and has developed a particular interest in economics.