Choose your subscription plan!
Luxus+ offers a rich and verified content
Dozens of articles, podcasts and videos produced every day by Luxus+ editorial staff. Follow the economic news of the luxury industry: news, analyses, debates, decryptions, portraits and major interviews.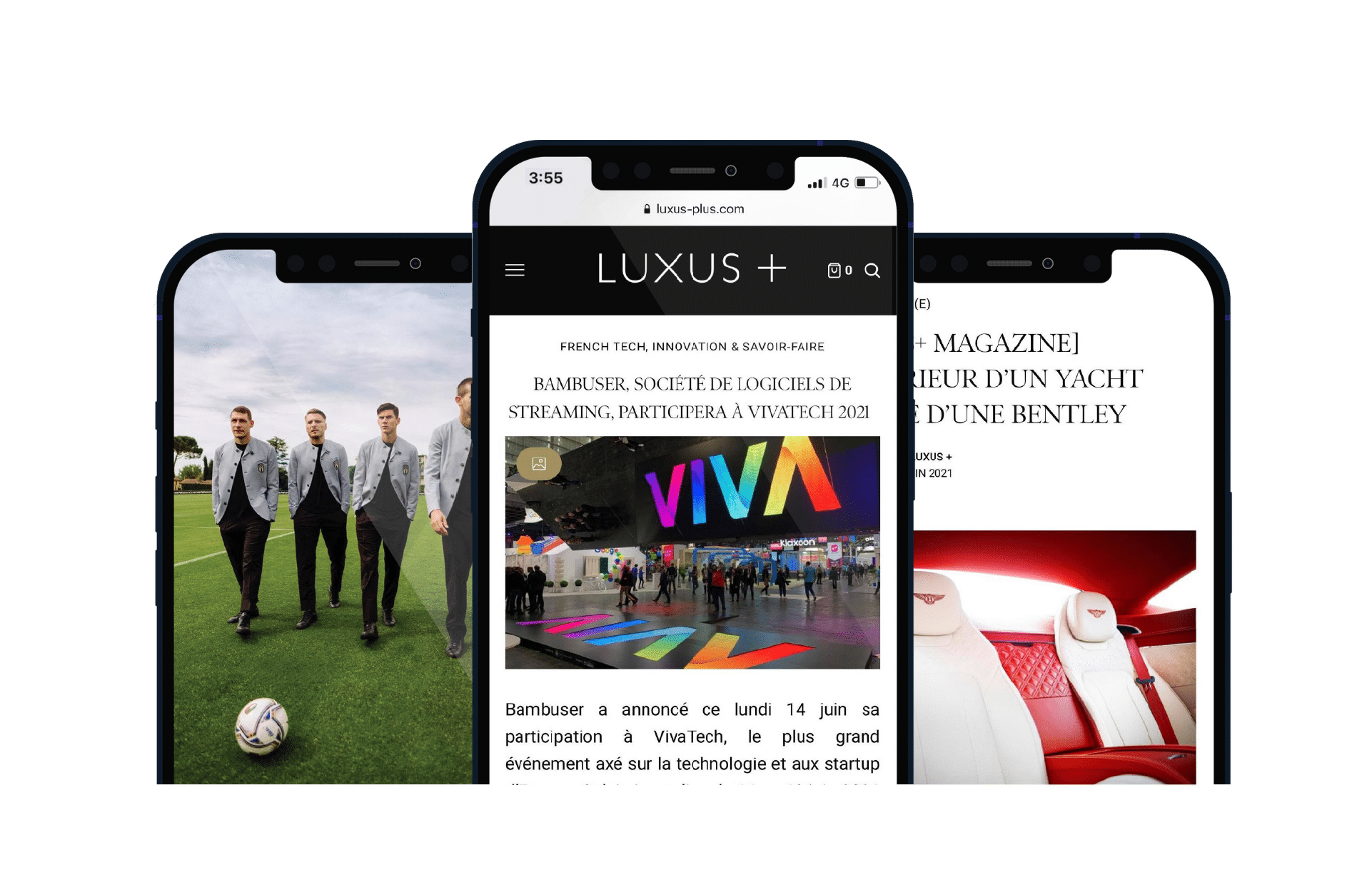 Discover magazine.luxus-plus.com, the new lifestyle content platform for subscribers only. Each week, explore culture, art and lifestyle through interviews, series, stories, podcasts or interactive case studies.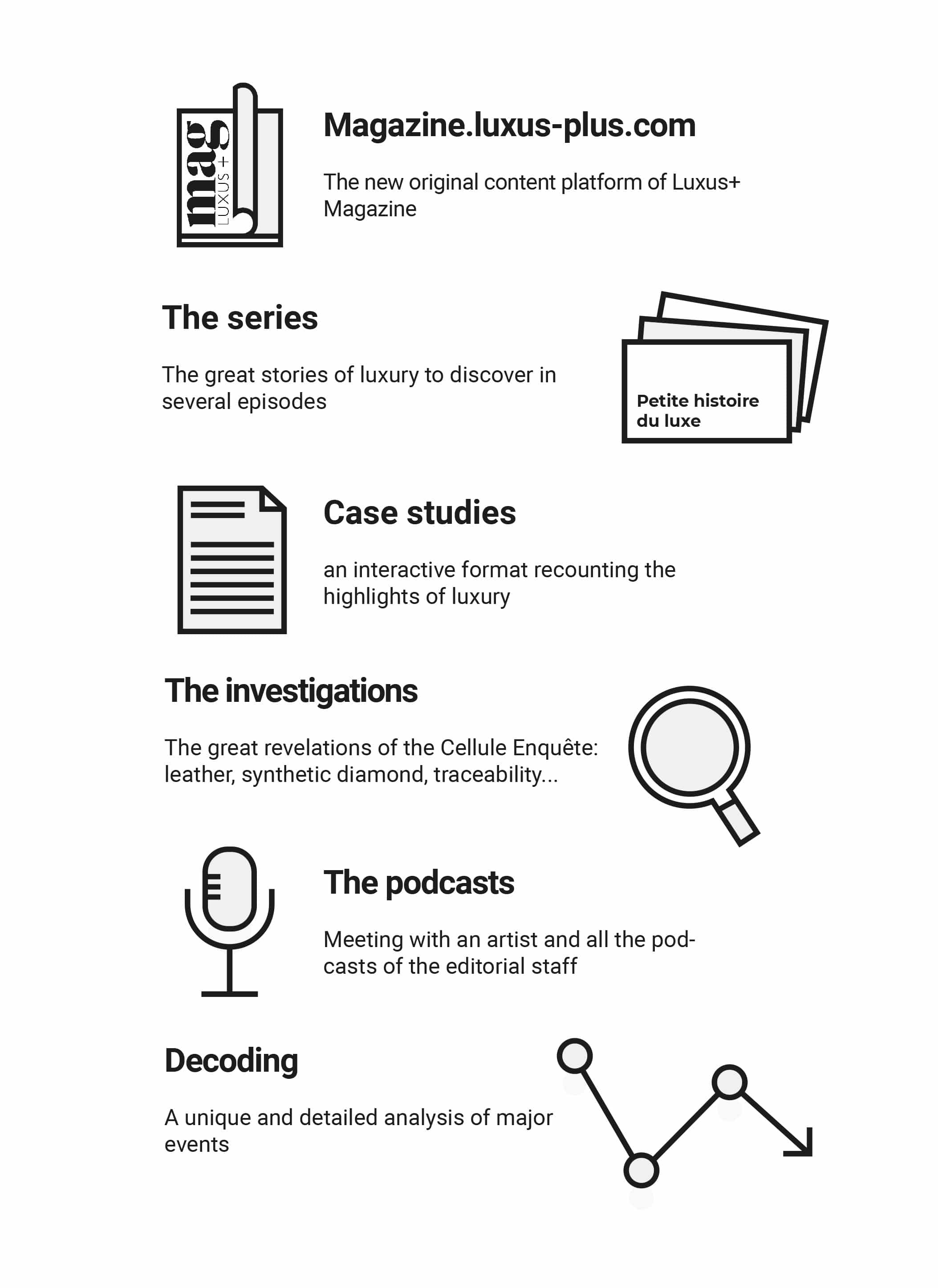 Discover the Luxus+ Magazine bookstore