"Eternal Pink", a pink diamond "rare among the rare" will be sold at auction next June by Sotheby's.
Sotheby's, the auction house owned by the multi-national (French, Moroccan, Israeli, Portuguese and…Christophian) tycoon Patrick Drahi, announced Wednesday that an exceptional pink diamond will be auctioned in New York on June 8. The auction for this extremely rare "Eternal Pink" will be held during a special week of jewelry sales.
"You are dealing with the rarest diamond among the rare, whose stone suffers no comparison", said enthusiastically Alexander Eblen, head of jewelry sales for Sotheby's to AFP.
The 10.57-carat "impurity-free" diamond had been extracted in 2019 from a mine in Botswana. It weighed 23.78 carats in rough at the time. Estimated at more than $35 million, the gemstone is breaking records.
"Valued at about $3.3 million per carat, or just over $35 million, it is the highest estimate per carat for a gemstone presented on the market", Elben said.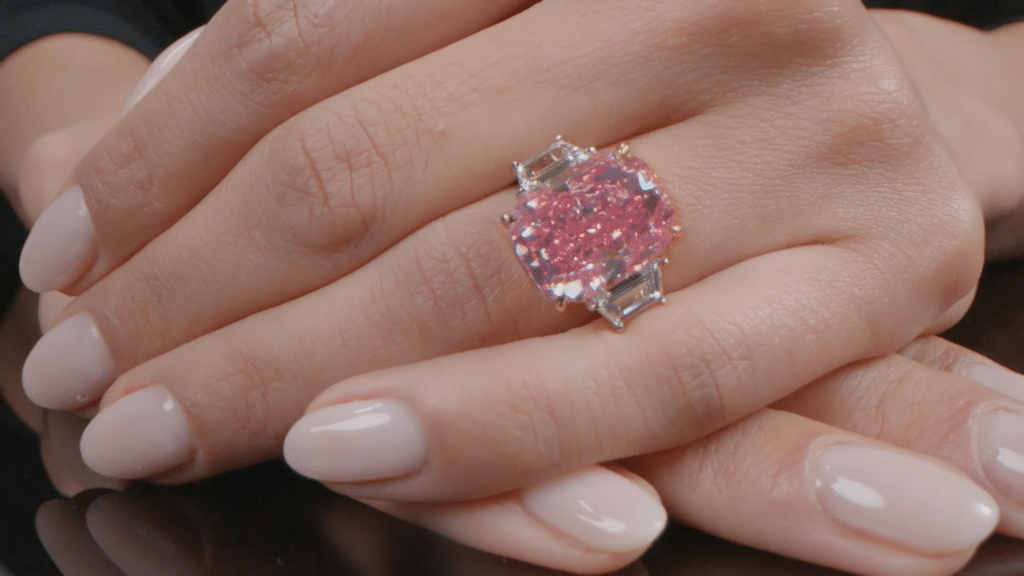 Unparalleled rarity
[…]
Featured photo : © Sotheby's